Apple has begun sending care packages to its US-based Chinese employees who are unable to go to work due to quarantine measures taken by the Chinese government in Hubei and Wenzhou provinces.
---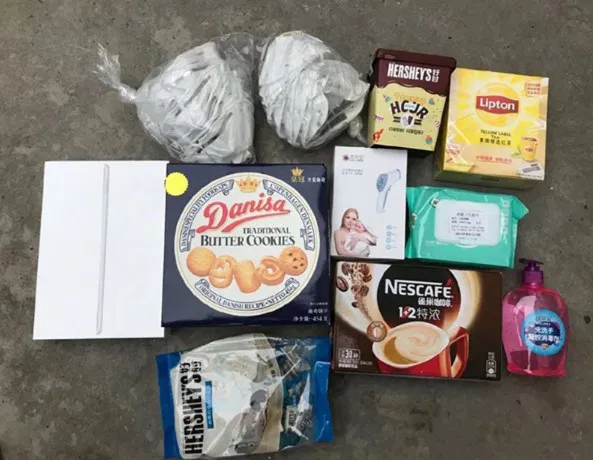 Although the coronavirus outbreak in China is gradually declining, many local corporate offices, shops, and manufacturing industry enterprises, especially in the most affected regions, remain closed or work on a reduced schedule. Among the firms closed due to quarantine measures there also are Apple stores, the employees of which still have to stay at home. To help and mentally support their quarantined American workers in the PRC, the Cupertinians began to send them special CareKit help kits from time to time.
It is noteworthy that one of these sets consisted not only of snacks, tea, protective masks, infrared thermometers, and hygiene items but also of a 10.2-inch iPad. The iPad was in the CareKit for a reason: Apple emphasized that it is intended primarily for children of employees whose educational institutions remain closed. They are forced to study exclusively online.
The accompanying note of the help kit with an iPad says the following:
"Dear Colleagues in Hubei and Wenzhou,
We hope this note finds you healthy and well. Since the last communication with you, we understand that you are all staying strong in this challenging time. We understand the difficulties you are facing and would like to provide our best support to you and your families. Hubei and the city of Wuhan have been hit hardest by the coronavirus outbreak, which has now claimed 2,835 lives in China.

We are sending our best wishes to you, on behalf of the entire Apple Team, together with another CareKit for you and your families. In the kit, you will find comfort items and an iPad which can be used to facilitate children's online learning or help pass the time during the prolonged stay at home.

In addition, a series of counselling and consultation services have been prepared especially for you to help you through this time."
---
Also, the letter indicates that Apple employees and their families can contact the company's partner ComPsych – a company that provides advisory services on various everyday issues – at any time to help solve particular problems.