Did you know that American prisoners want to get sick with COVID-19 on purpose? And that in order to find out what species a beetle belongs to, scientists need to study its penis for 7 years? If not, enjoy our latest news digest and find out about the things you might have missed.
---
Scientists spent seven years studying the penis of a beetle to establish its species
Norwegian entomologists spent seven years studying the beetle's penis to understand what species it belongs to. As a result, it turned out the science didn't know anything about such insects before. This beetle was named leaf beetle Galerucella anserina. Frode Ødegaard is a leading researcher who has been wondering about the identity of the beetle since 2013 when he began to study insects in coastal territories in southern Norway. It was the unusual form of the penis that distinguished this beetle from others. The shape of the genitals is the key to identifying a beetle.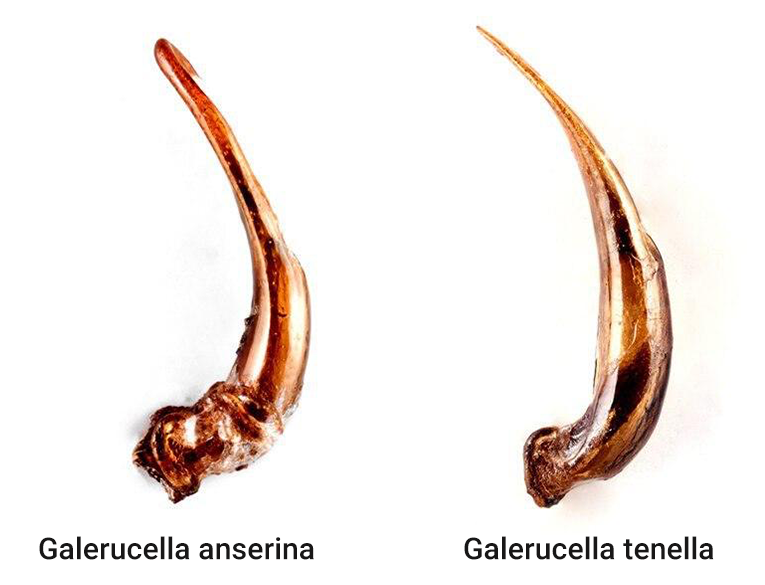 At first, the scientists decided that the found beetle was Galerucella tenella, but these insects have thin and sharp penises, and the newly discovered one had a thin and stubby penis when viewed from the side. In addition to this remarkable feature, there were others: a dense hair coat at the wings and an antennae color different from other beetles

Harvard epidemiologist demonstrates how fast and widely bacteria spreads
With all this coronavirus pandemic misfortune, it became clear that not all people understand the importance of washing their hands and routine hygiene in general. After watching the experiment below, you might want to wash your hands every 5 minutes. Eric Feigl-Ding, a famous epidemiologist from Harvard, conducted an experiment with his students, in detail demonstrating how no one can hide from bacteria. And when you are in a café or at a food court, you have no chances whatsoever.
Eric put together a team of ten volunteers and put a bit of fluorescent paint on the hand of one of them. After that, he sent the group to have dinner in a dining room. After half an hour, he turned on an ultraviolet lamp, and it appeared that the paint was on everyone, and one of the participants even had the fluorescent paint in the mouth. The professor shared his experience and the results of the experiment on Twitter. In our opinion, we need to show such videos to children since their childhood.
The highest microplastics concentration in history was recorded at the bottom of the Mediterranean Sea
An international team of researchers has discovered the highest concentration of microplastics ever recorded on the Mediterranean seafloor near Italy. Researchers at the University of Manchester carried out an analysis of water samples. It turned out that there were 1.9 million pieces of plastic per square meter. Among these fragments, there were fibers from clothes and other synthetic fibers, as well as particles of larger objects that gradually degraded.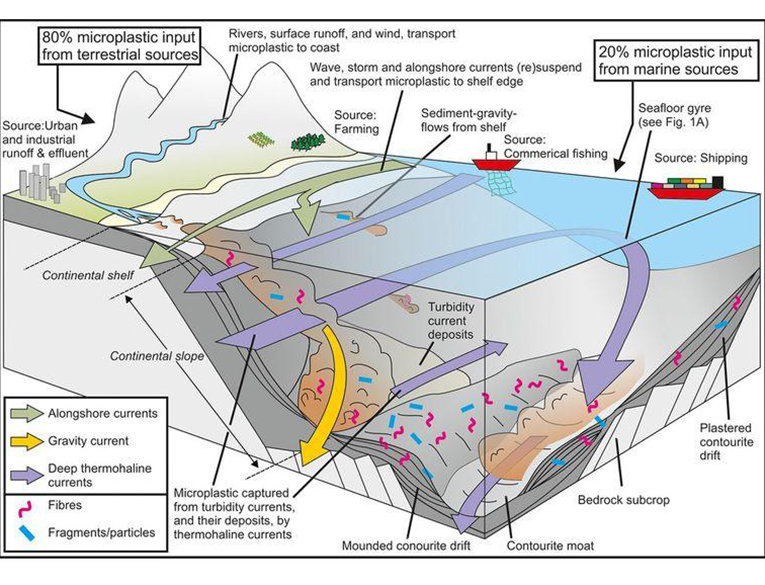 According to the researchers, powerful currents carry plastic particles, the deposits of which can be compared to sand dunes. Such "dunes" can reach tens of kilometers long and hundreds of meters high.

US prisoners try to infect each other with COVID-19 to early release on parole
In early May, rapper 6ix9ine released a new video on YouTube. The video instantly broke the record as the fastest-growing video ever in terms of views. Such an interest can easily be explained, this was the rapper's first music video after he left prison. Initially, 6ix9ine had to serve 47 years in jail for being a member of a violent group. But this gangster entered a plea bargain, and his sentence was reduced to two years. But he didn't serve them either and was released ahead of schedule due to health reasons. Rapper 6ix9ine had asthma, and as the coronavirus pandemic is raging in American prisons, severe symptoms can be the reason for early release. And the prisoners decided to use this chance.
One of the California prisons' management published a video describing in detail how prisoners intentionally commit actions that can lead to infection. The day after shooting the video, nine prisoners developed symptoms, and 21 prisoners were tested positive for COVID-19. At the same time, the authorities do not know who was the original carrier, how he was infected, and how the prisoners conspired.
Studio Ghibli invites you to an online tour of its museum
The Japanese animation Studio Ghibli, founded by director and screenwriter Hayao Miyazaki, launched its YouTube channel.
Previously, museum visitors were forbidden to take pictures inside, but now the quarantined studio offers to go through the halls of Miyazaki's worlds in an online tour. There are four video guides published on the channel. You can walk around the exhibition rooms, take a look at the props, sketches, drawings, books, and aircraft from Miyazaki's cartoons.