Apple yesterday opened a brand-new Marina Bay Sands store in Singapore, which is the third Apple Store in the city-state. Apple Marina Bay Sands is one of the company's largest architectural projects. The new store looks like an all-glass dome that offers spectacular 360-degree views of the city.
The entire structure consists of 114 pieces of glass and only ten narrow vertical baffles for structural connection.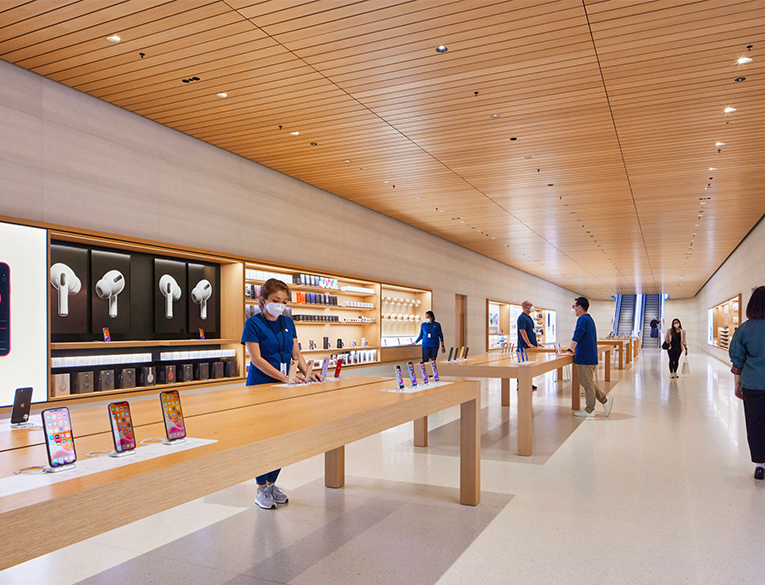 The Pantheon in Rome inspired the authors to create such an Apple Store. The structure itself is made with custom "sunshade rings" to counter the local climate and provide night-time lighting effects. Each ring is uniquely shaped to optimize sun angles and visibility.
On the first day, only customers who made a pre-order with a reservation through the store's web page were able to visit it.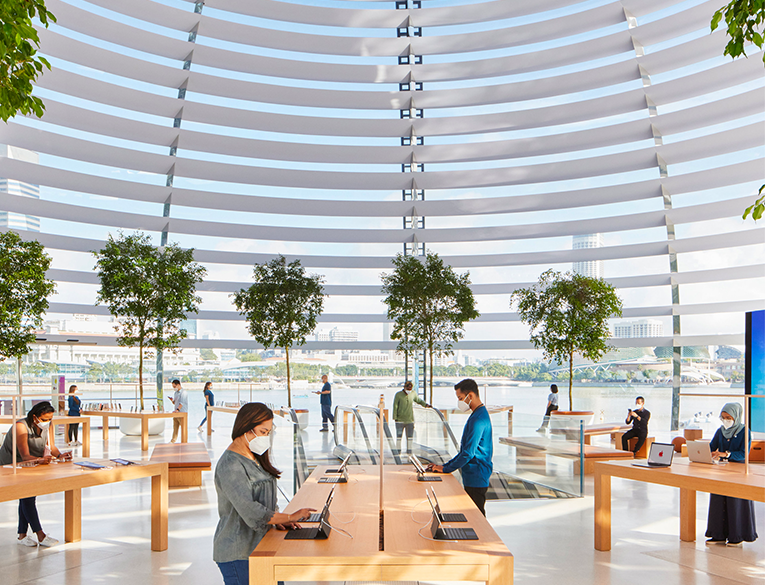 Recall that the new Apple Store's main feature is that it is surrounded entirely by water.
The store is also equipped with a special stage for mass events and concerts. It is expected that this is where recordings of Apple Sessions with local artists will take place.
A 45-meter escalator will take visitors from the basement to the dome. There is also an Apple meeting room for business meetings, training, and private events.
The store has a team of 148 people who speak 23 languages in total.