The dating app has announced that its in-app series Swipe Night would be renewed for a season two. The first season of the series debuted back in October last year. Tinder said that the first season of the series would become available for users around the world on March 14, whereas the second season may be rolled out in summer.
---
Elie Seidman, the CEO of Tinder, said in a statement: "We had a theory that our members would find this completely new and innovative experience natural to their Tinder experience — and they did. We couldn't be more thrilled to bring a new season of Swipe Night to Tinder this summer and give our members another opportunity to form connections and start conversations."
Swipe Night is an original interactive apocalyptic adventure where you need to decide what happens next by swiping either left or right. You have seven seconds to make a decision, and the choices you make can affect those who you will match with when the journey ends. Each episode lasted roughly 5 minutes and was previously available to US residents only. After every episode, all the info about your choices is added to your Tinder profile to make it easier to connect with other people by providing the initial topic for further conversations.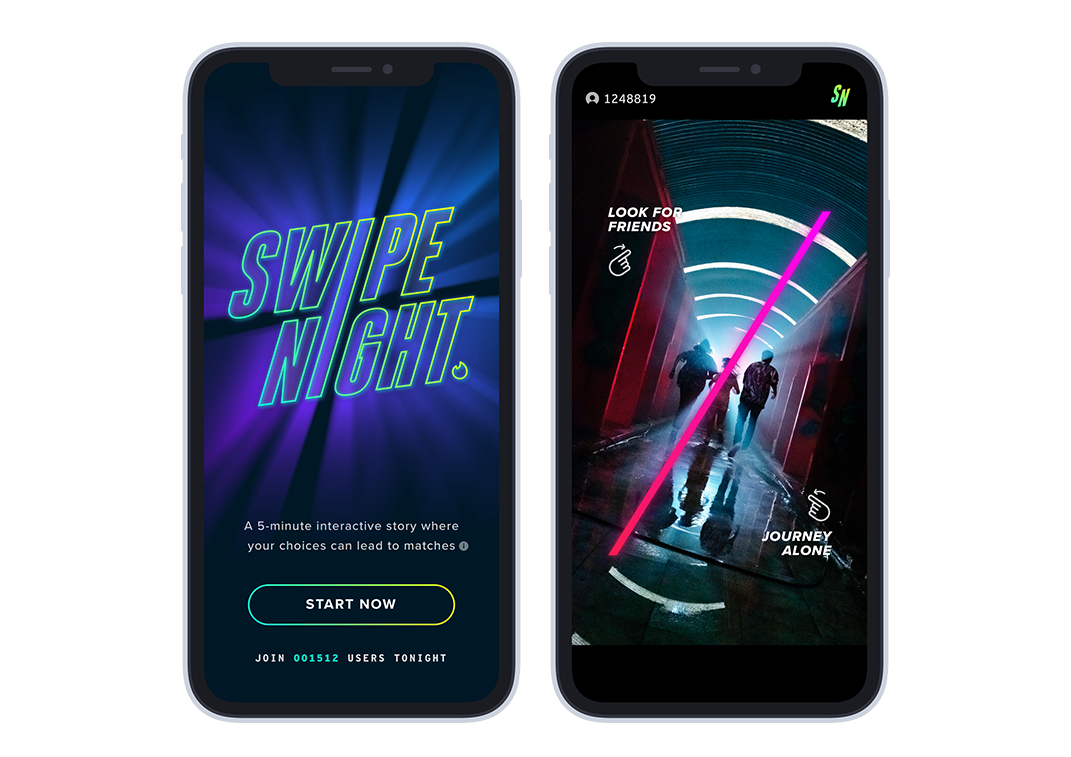 Swipe Night was designed to make it easier for people who belong to Generation Z (ages 18-25) to connect and match with others. The project indeed has proven to be effective as, according to reports, matches and conversations on the app were increased by 26 percent and 12 percent, respectively. Approximately a million people tuned in to the interactive series.
The second season will be directed by Karena Evans (Coldplay's "Everyday Life" and Drake's "God's Plan") and written by Jessica Stickles and Julie Sharbutt.
Karena Evans, the director of the project, said: "Working on Swipe Night was such a fulfilling experience for me. I got to do something that had never been done before and innovate with storytelling to bring a generation of people together. I'm in search of projects that impact, shift or curate a culture and couldn't be more excited to return for more."