Apple has launched a new website and an iOS app dedicated to COVID-19 screening. They aim to provide the US residents with up-to-date information on the novel coronavirus and the disease it causes as well as with guidance from the CDC on testing for the virus and on when to seek emergency care.
---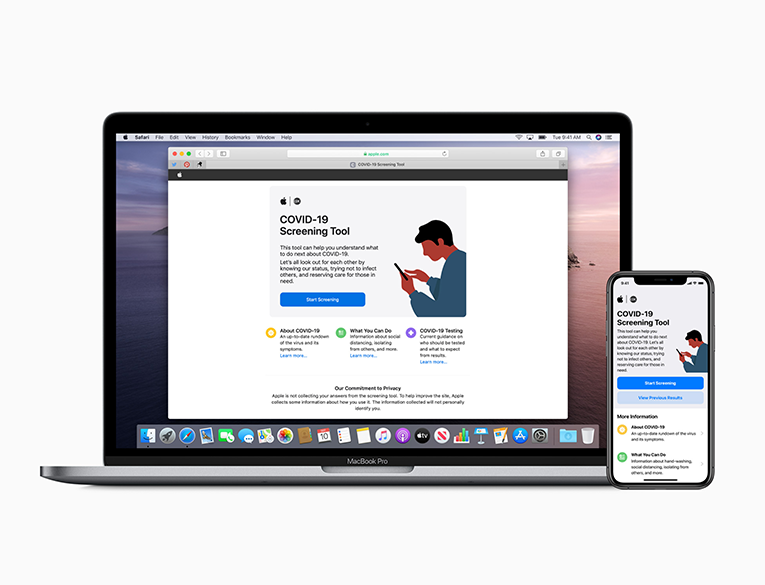 Both website and app feature online screening tools for users or their loved ones and were developed in collaboration with the White House, Centers for Disease Control and Prevention (CDC), and The Federal Emergency Management Agency (FEMA).
The COVID-19 website an app offer users to answer a series of questions regarding symptoms, recent travel, and contact with other individuals who may have been exposed to the virus. After all the questions are answered, users will be taken to a page with one of three possible results: You Should Self-Isolate, You Should Practice Social Distancing, and Contact Your Healthcare Provider. However, the company will not provide users who may need to take the COVID-19 test with precise information or advice on where particularly to get help, it will only suggest that they "talk to someone about testing."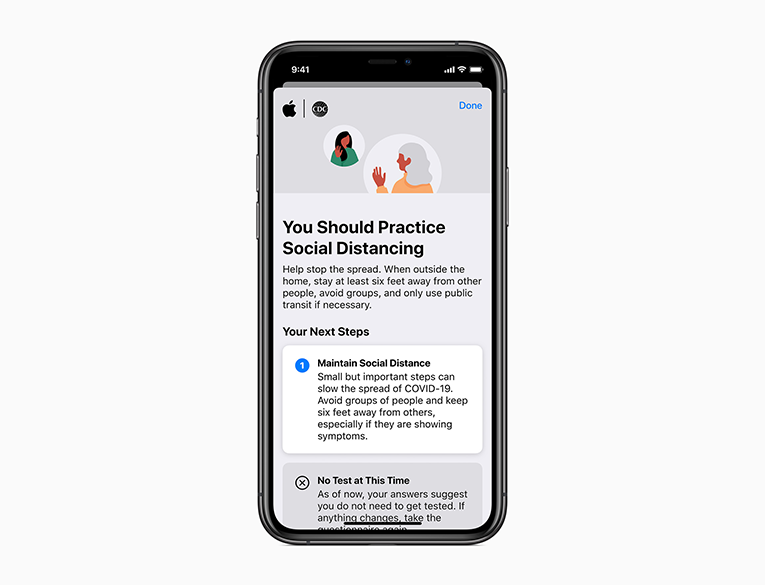 In a press release, Apple emphasizes that the screening test cannot replace real medical help and instructions from healthcare providers.
The tech giant also does not collect or share any user data with third parties, having privacy the company's highest priority. "Apple is not collecting your answers from the screening tool. To help improve the site, Apple collects some information about how you use it. The information collected will not personally identify you," says Apple. The site also doesn't ask users to log in with their Apple ID or give access to their location.
Apart from using new Apple resources, users from the USA also can ask Siri, "How do I know if I have coronavirus?" further to answer a few screening questions regarding COVID-19 symptoms and receive reliable information from the CDC.
The app is identical to the site but is US-only by now. The website, in turn, is available worldwide.