On Friday, the tech giant announced a new feature that will help people stay in touch during self-isolation. The new feature, called Messenger Rooms, is, in fact, a videoconferencing service that will be able to bring together up to 50 people at the same time soon. It will allow users to create private or public video chatrooms to communicate with others.
It is a part of Facebook Messenger service and resembles Zoom a lot, another video chat service that has become extremely popular during the coronavirus quarantine.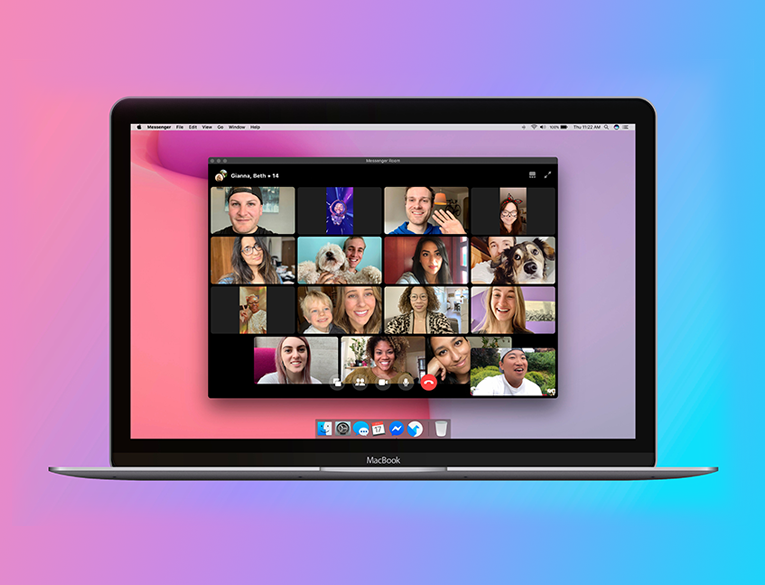 While introducing the new video chat feature, the company was driven by the fact that videoconferencing has become a new reality of human communication. As the coronavirus pandemic continues to keep most of the people at their homes, a need for powerful tools that let you interact with your colleagues, friends, and loved ones has emerged.
The new lockdown lifestyle made people resort to video conference-calling, so services like Zoom are experiencing a significant rise in users. Over the past few months, Zoom itself experienced a rapid increase in the number of active users – from 10 million users a day in December to over 300 million nowadays.
---

---
Therefore, to keep up with the demand, Facebook debuted its own video conferencing feature. The company's CEO Mark Zuckerberg said in a live-stream announcement:
Video presence isn't just about calling someone. It is starting to be a fundamental building block of a private social platform with lots of new use cases.
Messenger Rooms can be started from Facebook or Messenger, but one of its perks is that users who want to join your room don't need to have a Facebook account. The creator of the room will be able to decide whether to make it public or private. To join the video chat, users will need to follow a link. The feature will be completely free, and it won't have any time limit, enabling you to host up to 50 participants at a time.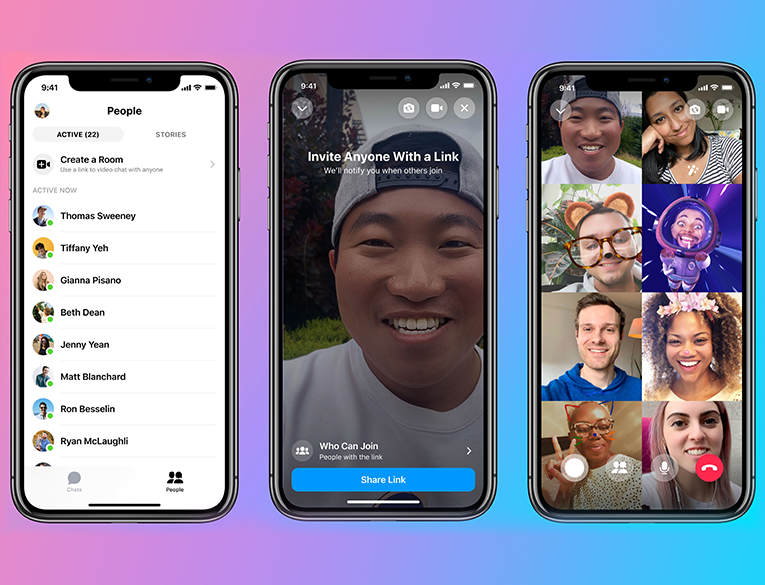 "You don't need to call someone and hope it's a good time or check everyone's calendar first. You can start and share rooms on Facebook through News Feed, Groups and Events, so it's easy for people to drop by. Soon we'll add ways to create rooms from Instagram Direct, WhatsApp and Portal, too," said the company in a press release.
Rooms can be scheduled or created spontaneously. The chatrooms that aren't private will be displayed at the top of your friend's Facebook news feed. This way, they will be able to pop in anytime, even if they don't have an invitation link. In the room, users will be able to try augmented reality filters and 360-degree background views.
Facebook will roll out Messenger Rooms in the world in the coming weeks.
---
Apart from Messenger Rooms, Facebook also announced that now, it will allow eight people instead of four to video chat in WhatsApp. Moreover, the company added videocalls to Facebook Dating and will add a new live-streaming feature to Instagram and Facebook. Users of Facebook Live will get an opportunity to stream with others with the new Live With feature, and Portal users will also get the ability to go live.