The music platform launched an interactive webpage called Soundtrack Your Workout to make it easier for people to create playlists that suit their new workout routines amid the pandemic.
"When you're struggling through a grueling run, sometimes you just need the right beat to push you over the finish line. Or as you lie on a yoga mat, maybe you're looking for the right note to relax you into that cobra pose. There's no denying that music plays an integral role in fitness, and now that more people are working out at home, the person in charge of what's playing as you sweat is most often… you," stated the company's blog post announcing the new feature.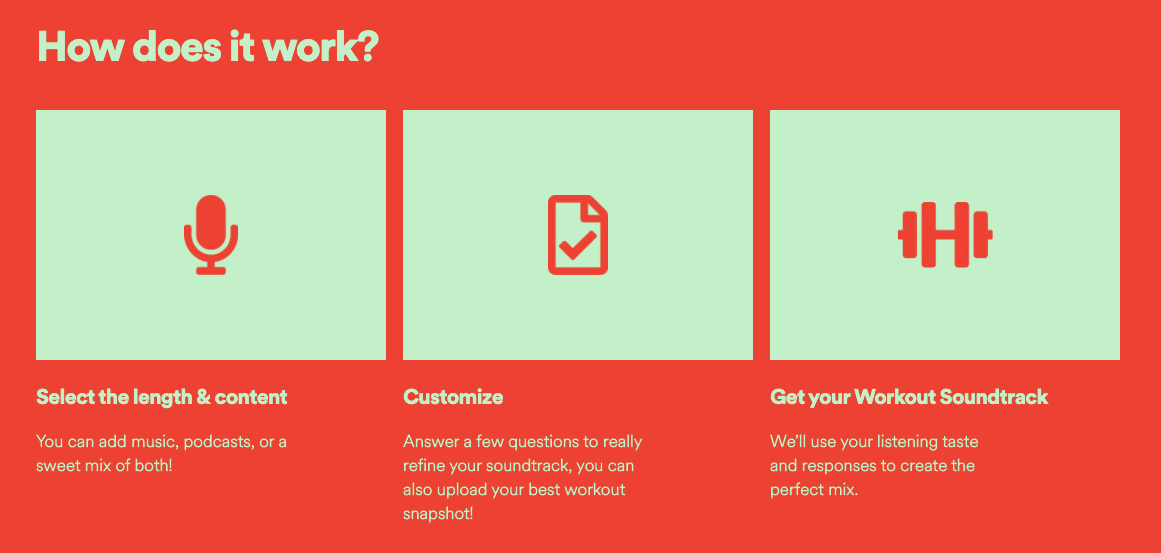 This webpage, which is now available in English, Spanish, Portuguese, and Japanese, allows you to take a quiz to define your preferences for a playlist and then get a custom bunch of songs that will accompany your workouts.

Playlists can last for up to two hours, and they can also include podcasts if you'd like to, and you can block explicit content if you choose to as well. When taking the quiz, users need to select from eight workouts, including running, cardio, yoga, biking, etc. Then they need to indicate who they are planning to work out with, the length of the workout, and select a "vibe," whether it's "need motivation," "ready to dance," "totally zen," or "get movin." The last step is to choose the genres of music and podcasts that they would like to hear. However, the generated playlists are a combination of both answers to the quiz and users' tastes.

The quiz can be retaken at any time if you feel like you want to listen to something else. The playlists you create are automatically added to your collection of playlists so that you can access them later if needed.
Spotify does have several workout playlists, but the new feature helps create more personalized ones, which is a significant change.
At the launch of the new feature, Spotify is partnering with Corey Calliet, a celebrity fitness trainer who created his own personal soundtrack to show how the whole thing works. You can check out his playlist down below: