An update to the popular Telegram messenger came with the long-requested video calling feature. Now it is only available to iOS users in test mode.
The Telegram team announced the support for video calls back in April, bragging about overcoming 400 million active users' milestone. Then the developers promised to launch the function before the end of 2020.

Yesterday, there was another major 6.3 update of the messenger for Android and iOS users. But as noted above, video calls are currently in test mode and are only available to iOS users.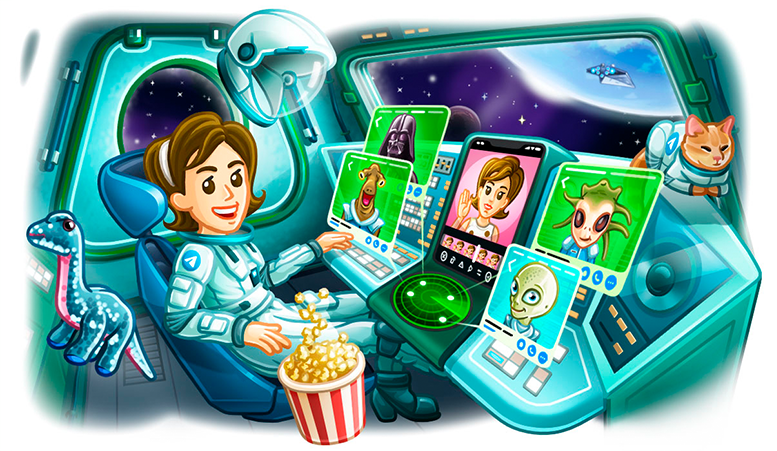 To activate video calls in Telegram, do this:
Download and install the latest 6.3 version of Telegram.
Quickly click on the Settings icon 10 times to call up a special debug menu.
Activate the Experimental feature in the debug menu.
After that, the "Video call" icon will appear in user profiles. At the same time, your interlocutors must also install the latest version of the app and activate experimental features to be able to make video calls.
---
The official list of innovations of Telegram 6.3 does not mention support for video calls. The following changes are listed here:
Profile video support instead of a static picture.
The ability to view statistics for group chats with 500 or more participants.
Support for multiple accounts in Telegram's desktop version (in the mobile version, this function has been available since 2017).
Share and store files of up to 2 GB in size.
Privacy & Security settings now can automatically archive and mute all new chats from non-contacts.
New wavy animations below your finger when recording audio or video message.
Send a football emoji to see if you score a goal.
It has not been reported when the official launch of video calls in Telegram will take place.