If you're a huge fan of little critters, crawlies, and insects that fly and buzz in general, you can now freely enjoy them in AR right on your smartphone as Google added 23 insects to its 3D animal collection on Google Search.
The 23 newly added insects are available on devices that support ARCore, a software development kit developed by Google that allows to build AR apps.
How to check out AR insects on Google?
To see AR creepy crawlies on your smartphone, open Google Search or google.com in your browser and type the name of a bug you wish to see. As in the case with other AR objects, animals, and dinosaurs, find the big card with the "View in 3D" button, and you're all set.

Once you've clicked that button, you can view a 3D version of a given insect. You can enlarge it, rotate it, flip it around, and observe it from all angles. Android users can also hear the sounds the insect makes, like buzz or hornet hovering. Another option is to tap "View in your space" to place beetles, moths, cicadas, and fireflies in your room or outdoors on any surface.
Android users are required to have Android 7.0 OS or later, and iOS users are required to have iOS 11.0 or later, so make sure you are up-to-date to learn about AR stags, hornets, and ladybugs.
Here's the list of the butterflies, beetles, and cicadas you can now view in 3D: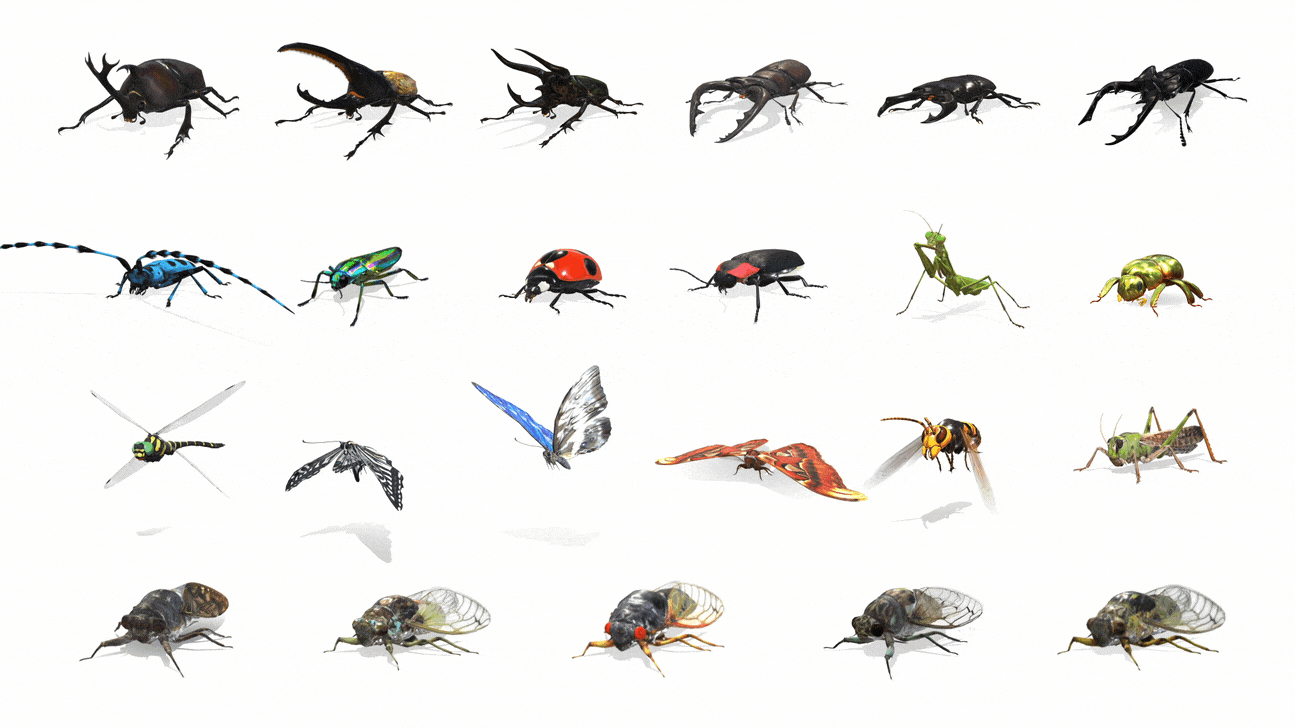 Atlas beetle
Atlas moth
Brown cicada
Dragonfly
Evening cicada
Firefly
Giant stag
Grasshopper
Hercules beetle
Hornet
Jewel beetle
Ladybug
Mantis
Miyama stag beetle
Morpho butterfly
Periodical cicada
Robust cicada, a.k.a. Hyalessa maculaticollis
Rosalia batesi
Rhinoceros beetle
Shining ball scarab beetle, a.k.a Leiodidae
Stag beetle
Swallowtail butterfly
Walker's cicada, a.k.a. Meimuna opalifera