In partnership with museums around the world, Google has made a bunch of ancient animals and prehistoric creatures available to view in augmented reality, so now you can project 3D models of 500m-year-old marine animals with five eyes right into your room or outdoors through your phone camera.
A number of prehistoric creatures, historical artifacts, as well as NASA artifacts are now available to users in Google's Arts and Culture app, which can be installed on both ARCore-supported Android devices and iPhones or iPads running iOS 11 or newer. To find AR exhibits in the app, search for "AR" and then click on the "View in Augmented Reality" button.

As we are still living in a pandemic and can't travel as freely as before, the only way to visit museums is truly through AR. Therefore, at this point, you don't need to actually go to Moscow's State Darwin Museum to see the ancient crustacean Cambropachycope with a pointy head and tiny eyes. Other inhabitants of Earth that can now be seen in your living room with the help of your smartphone, are the fish that swims poorly, the largest animal ever to live on Earth, the oldest large filter feeder, and a duck-billed dinosaur.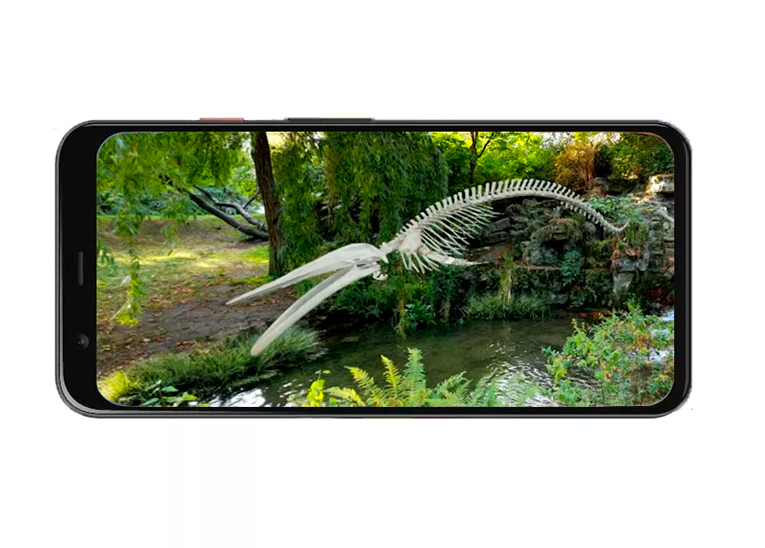 Apart from various members of the animal kingdom, Google has also recreated a collection of cultural artifacts that can also be experienced in augmented reality. For instance, you can take a look at a pre-Inca statue Lanzón from circa 500 BCE, or see in detail how the Apollo 11 Command Module or the lunar spacesuit look like.
There are also paintings you can enjoy in AR, including Gustav Klimt's The Kiss, Frida Kahlo's self-portrait, and Vincent van Gogh's Starry Night.
Earlier, Google also replenished its library of AR objects with ten dinosaurs of the famous Jurassic World franchise, and added 23 AR creepy crawlies to its 3D animals search collection.