YouTube announced in its blog that it starts rolling out its new Shorts feature in India soon. YouTube Shorts is a TikTok-like short-video service that was announced back in April.
"Over the next few days in India, we're launching an early beta of Shorts with a handful of new creation tools to test this out. This is an early version of the product, but we're releasing it now to bring you — our global community of users, creators and artists — on our journey with us as we build and improve Shorts. We'll continue to add more features and expand to more countries in the coming months as we learn from you and listen to your feedback," YouTube said in its blog.
As a direct rival to TikTok, YouTube Shorts will appear in early beta in the coming days in India. It should be noted that many Chinese applications, including TikTok, have been banned in this country for more than three months, so YouTube's move to introduce Shorts in India first is quite logical. However, the new feature is not the only competitor of the Chinese social medial platform as Instagram expanded its Reels feature from the USA to India as well.

Just like TikTok, YouTube's new service will allow users to upload and edit short videos. It is reported that the maximum video length for YouTube Shorts is 15 seconds, and music can be added from the YouTube Music library. Shorts also include a new camera and a bunch of editing tools. Users will be able to combine multiple video clips, accelerate or slow down the playback speed, as well as use a timer and countdown. These videos can be seen on the YouTube homepage in a row dedicated to Shorts, as well as across other parts of the app.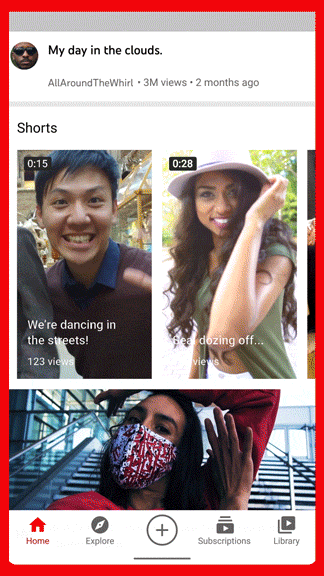 To find out whether you have access to the new camera, you will need to tap the "+" icon and select Video. If there's a Create a short video button, you have access to the Shorts camera.
YouTube blog says that Shorts will be expanded to iOS and other countries soon, with more features added over time.