In its recent blog post, Facebook announced that it has officially launched its cloud gaming project with only free-to-play games. To use the new features, users will not need to replace their consoles or purchase any additional hardware as Facebook Gaming is meant to be played with your fingers on your smartphone or mouse and keyboard on desktop right from Facebook's app or website.
Facebook's move comes after the company acquired PlayGiga, a Spanish startup that focuses on cloud gaming.
In its announcement, Facebook made it clear that its cloud gaming service is not similar to other services like Google's Stadia, Microsoft's xCloud, NVIDIA's GeForce Now or Amazon's Luna.
"We believe in the long-term future of cloud gaming, but we aren't going to try to wow you with the wonders of our data centers, compression algorithms, resolutions, or frames per second. Cloud game streaming for the masses still has a way to go, and it's important to embrace both the advantages and the reality of the technology rather than try to oversell where it'll be in the future," said Jason Rubin, Facebook's vice president of play, in a statement.
Facebook Gaming is only available on the desktop web and Android devices. Unfortunately, the games will not be available on iOS for now because of Apple's App Store policies that block competitors from offering their cloud services, the company said.
According to Jason Rubin, Facebook has every opportunity to change this situation by releasing cloud games on the web version of the social network for iOS, namely, the Safari web browser, but this does not coincide with the intentions of the company, because it wants users to use mobile app.
It would seem that the problem can be solved simply – you just need to give Apple 30% of in-app purchases, but this is not an option, since, according to Rubin, the company does not allow Facebook to do what they "do on Android".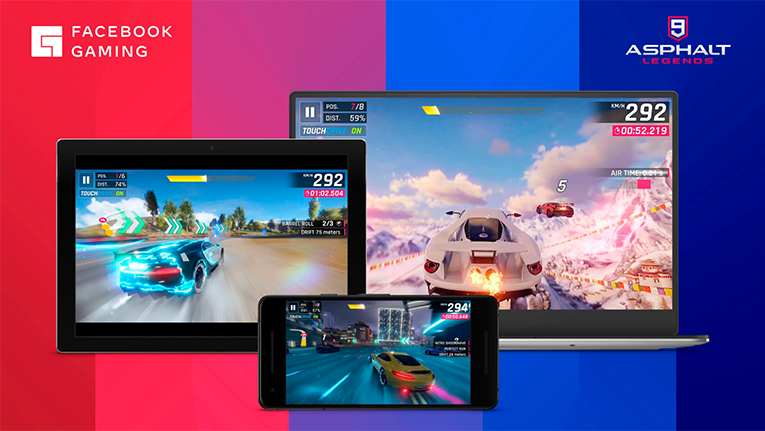 Facebook's cloud gaming project allows developers to add demos of their games to social media platforms and promote them. For in-game purchases, Facebook will take 30% of the proceeds, and the remaining 70% will go to the developers. At the same time, 30% of the proceeds from in-app purchases on Android go not to Facebook, but Google.
The company's cloud gaming service will offer small free-to-play games, including Asphalt 9: Legends, PGA TOUR Golf Shootout, Solitaire: Arthur's Tale and Mobile Legends: Adventure. More games will be added over time.
Users can find these games in the Gaming section of Facebook, and the company noted that it is not actually a standalone service but a part of Facebook's standard service, that's why it's completely free. The users of Facebook Gaming can have a Player Name that can differ from their real one, and can also choose an avatar that will replace their profile photo in games.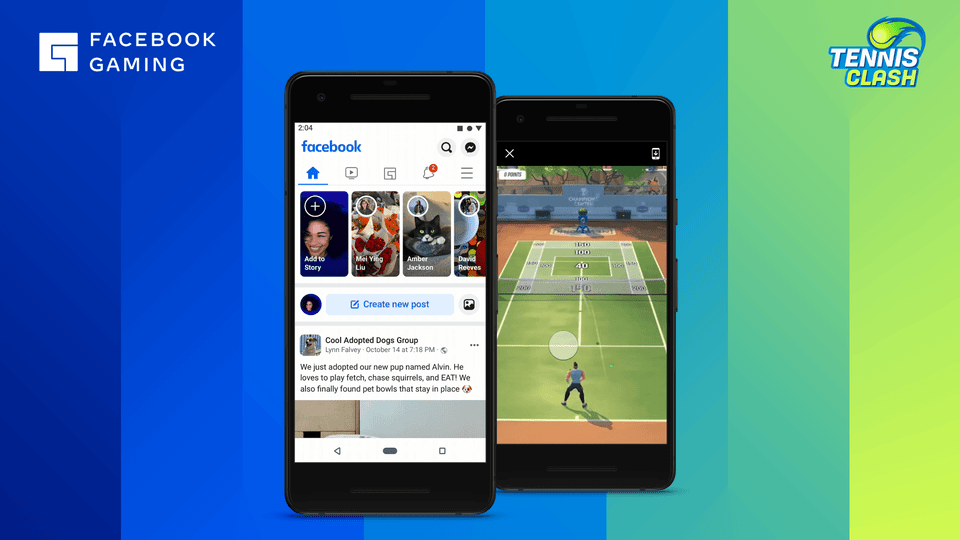 Facebook is exploring cloud gaming as it opens up more types of games the platform can offer. The social media giant's journey with games began more than a decade ago when it created Flash-based hits like FarmVille before moving to HTML5 format.
Streamable games will roll out first in California, Texas and Northeast and Mid-Atlantic states. The service will then be expanded in the coming months.