The Telegram 7.5 client update for iOS and Android has been released with a bunch of new handy features that messenger announced in a blog post, including the auto-delete timer for all messages, expiring invite links, and home screen widgets.
The update's key change is the ability to automatically delete messages in any chat for all participants, which can be done either 24 hours or 7 days after the messages are sent. Previously, the self-destruct timer was only available in secret chats.
It is important to note that auto-deletion will only work for those messages that were sent after the timer was set, whereas the entire conversation before that will continue to be stored in the chat.
In addition, Telegram now has home screen widgets, which can let you configure quick access to specific chats or dialogues. The Telegram team notes that on Android, the chats and messages in the widget will be frequently updated, and the widget size can be changed. On iOS, the size of the widget is fixed, and the data is updated less frequently because of system limitations.
Owners and administrators of channels and groups now have the ability to create temporary invite links that can be limited in time and the number of joins.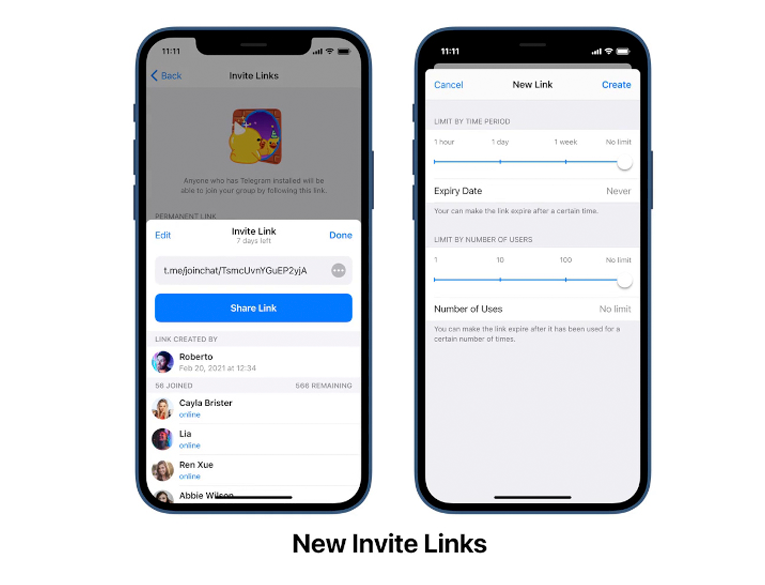 Each invite link can also be converted into a QR code for further posting on websites, social media, or offline surfaces such as billboards. The feature is also useful because administrators can see which of the users has joined by which of the links. This will allow them to analyze the effectiveness of various ways to attract an audience.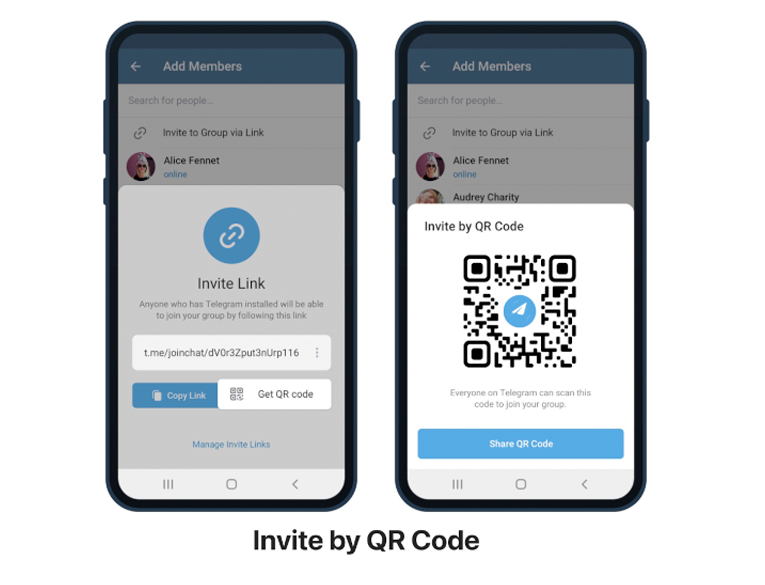 Also, Telegram users can now convert groups into Broadcast Groups with an unlimited number of participants (no more than 200,000 participants were allowed in a regular group). Only administrators can send messages to such groups, but an unlimited number of users can read them and join voice chats.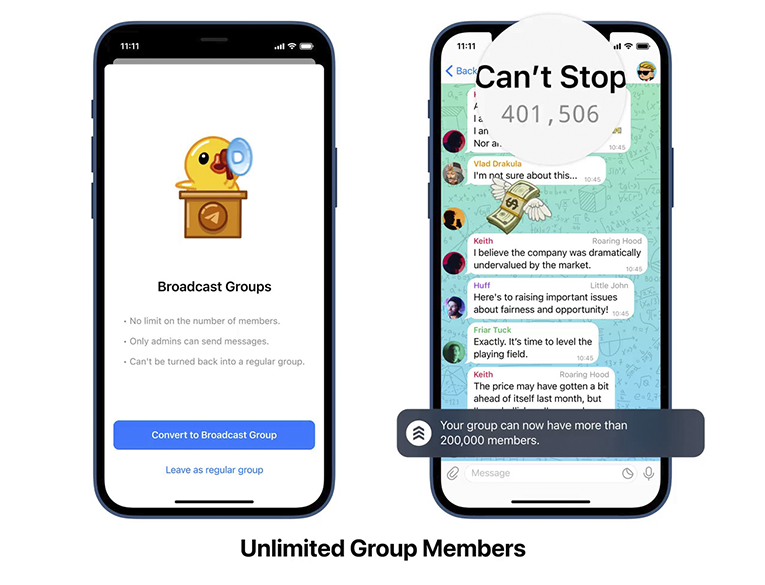 Telegram also improved the chat import feature, which was introduced in the previous update. The imported and original messages will now be merged and sorted according to the date they were originally sent. Telegram notes that this works when importing history into chats with less than 1,000 messages. Otherwise, new messages will continue to be imported at the end of the existing chat history.

As for the reporting system within Telegram, users can now highlight specific messages, which should speed up the process of considering such reports. You can also add an additional comment to the reports, which, according to the Telegram team, will come in handy when complaining about fake accounts.
And the final change in the new update is the new set of animated emoji: