Amazon Dating is a dating site where single people can buy themselves a soulmate, sometimes even at a discount and with home delivery. Moreover, the partners are quite real, and you can also put yourself up for sale. Don't hold out much hope for making money, though, this is just a joke of some programmers that caused quite a stir.
---
Amazon Dating is the brainchild of Thinko animation studio and content makers Suzy Shinn, Ani Acopian, and Morgan Gruer. The joke website completely copies the interface of Amazon's site, only instead of usual goods, you can buy yourself a partner for a date.
Everyone on this site has their own price and list of characteristics.
Yep, it all reeks of the slave trade, but the truth is that the project is intended to be a joke and carries a deep meaning. The creators of the site wanted to show that dating sites make people seem like goods. However, users of social networks could not pick up on such a deep thought.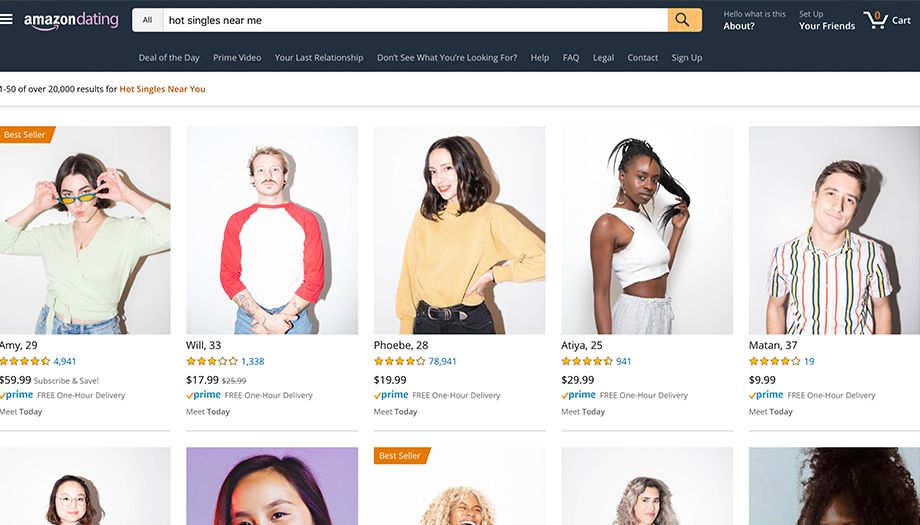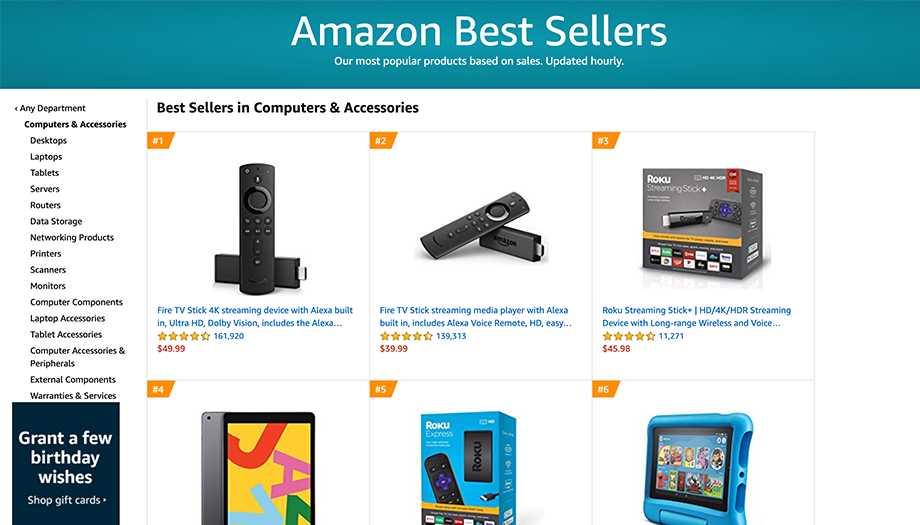 Just imagine, thanks to Amazon dating, you can buy a partner just like a book, underpants, or a new teapot. But there's also one thing – you don't have to pay for the purchase, and it won't actually be delivered to you because this is a skillfully made imitation of a purchase.
---
Let's see how it works in practice:
At first, you can learn about the range of prices on expected partners. Although the currency is virtual, we won't be throwing money. The range of prices is quite wide: you can find lovers from $10 to $300. We have already agreed that we won't be spending much on strangers, so we'll find ourselves a cheaper option.
Our choice fell on the 18-year-old Zach. Reasonably priced and young, what else do you need for happiness? Zach has 5 stars based on 420 ratings and exceptionally positive reviews. In his profile, Zach indicated that he lives with his grandma, but is ready to live rent-free not only in your head, but also your bed. Zach also can roll a joint with his eyes closed. Yes, he may not be the ultimate dream of every girl, but the price is very lovely. It would be a sin to miss such an offer, so we're buying! We can choose Zach's height and the way he will express his love: with words of support, touching, silently (sometimes it matters), gifts, or dates.
Next, we are offered a delivery option and are pleased with the news that only today Zach comes for free. Uh, we should've chosen a granny for $150.
---
You can put yourself up for sale after filling out a form.
A lot of Amazon Dating users liked the service a lot.
However, even though the authors of the platform admit that it's just for fun, some people got irritated by the new service.