Do you know what you shouldn't cut corners on? On a good holiday. Holidays should always be of high quality. That is why even if you are headed to Turkey, don't be afraid to spend your money. It will prevent you from ending up in an all-inclusive hotel with cheap alcohol.
As always, here are our Top 5 places to spend delightful holidays in and enjoy them to the fullest, this time in Bodrum.
These days Bodrum is gaining in popularity. It's more of a European resort that is abundant in picturesque sites. It's a Greek-style port city with whitewashed houses and deep-water marinas. All this, together with an active nightlife, attracts loads of tourists and city visitors.
September is the perfect month for a comfortable stay here. At this time, air and water temperature are better than ever. During this period everyone's already on holiday with no kids, so why not cut loose in an adults-only hotel?
So what, ready to behold the list?
1. A decent hotel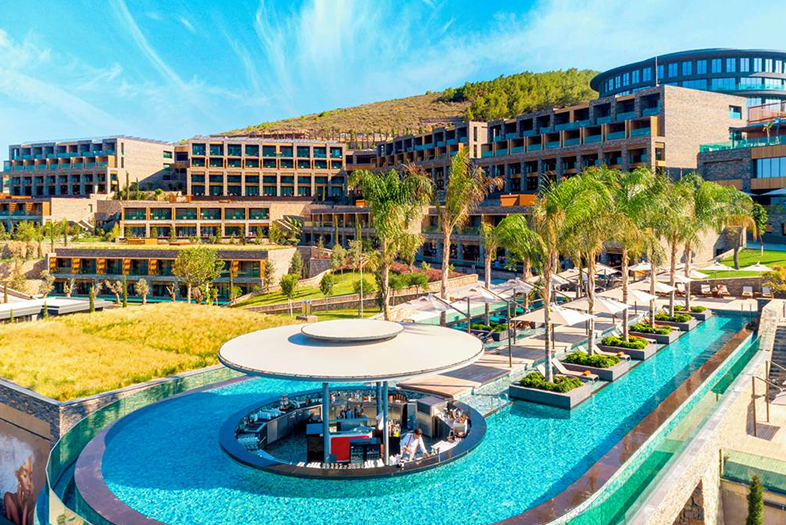 The first place in this luxury vacay list naturally takes a nice hotel. Finding a good hotel is crucial. One of the best hotels in Bodrum is the one called Lujo Hotel A'la Carte. It is a five-star coastal hotel located close to the beach. It is not only the best at this resort but also throughout Turkey.
The key feature of the hotel service is a direct connection with Joy Adviser via WhatsApp. Hotel guests receive messages regarding daily activities, opening hours of the restaurants etc.
Let's get back to the adults-only thing for a bit. There is an Indigo area in the hotel that kinda divides the coastal area into two parts: the bar area and the beach club for adults.
Here you can also enjoy spending a while in rooms for sexual life diversity. The rooms are soundproof as they have mirror walls and ceiling. Also, there's a stripper pole set up in every room along with a "Kamasutra sofa" (and a corresponding instruction for use). It would be a shame not to use them.
No big deal if you're not a mirrored rooms lover. Another option is to stay in villas that rise above all other rooms and are located sort of deep in the woods. Panoramic windows and a Jacuzzi on the balcony help get in the mood for a little lovin'. Here you'll definitely try something new.
Even hot sand won't be an issue. Ah, by the way, there's no hot sand here! Lujo is precisely the place where you'll find snow-white sand that, in fact, doesn't even heat up! You can safely walk down the kilometer-long beach barefoot.
The Aegean Sea is enjoyable and crystal-clear. However, if you come here out of season, there's no need to worry. At a time like this, you can easily swim in the pools as all of them are heated, and some of them are even filled with seawater.
2. A Yacht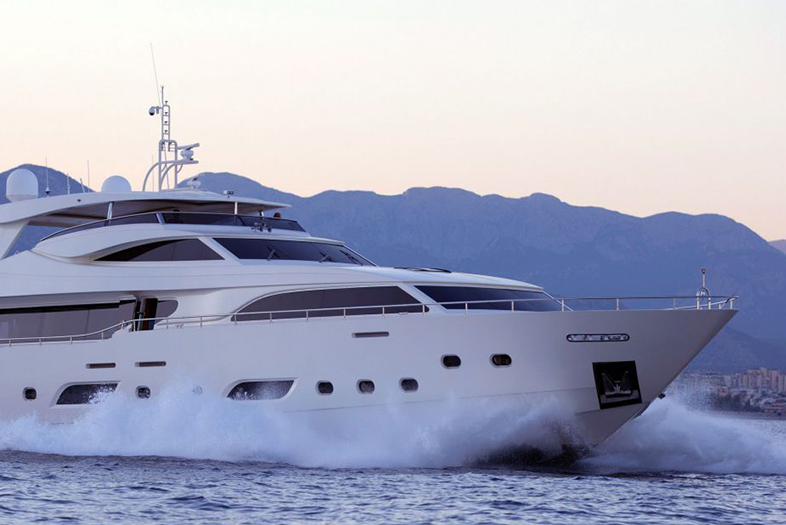 You can take a plane to get to Bodrum, or you can even sail there. If you manage to sail by means of your own yacht, you will not regret it. Instead, you can also save some money because Turkish marinas are pretty cheap. If you still have no private yacht, you should certainly rent one. There are no problems with yacht rental services in Bodrum. Here you can find services for all tastes, sizes and budgets.
Nur Yilmaz from Valena Yachts Company has become one of the pioneers of yachting in this region. He's been manufacturing and renting sailing yachts since 1987. According to him, "the most luxurious and high-quality marinas that provide a high-level service for yachtsmen" is presented right here.
3. The Restaurants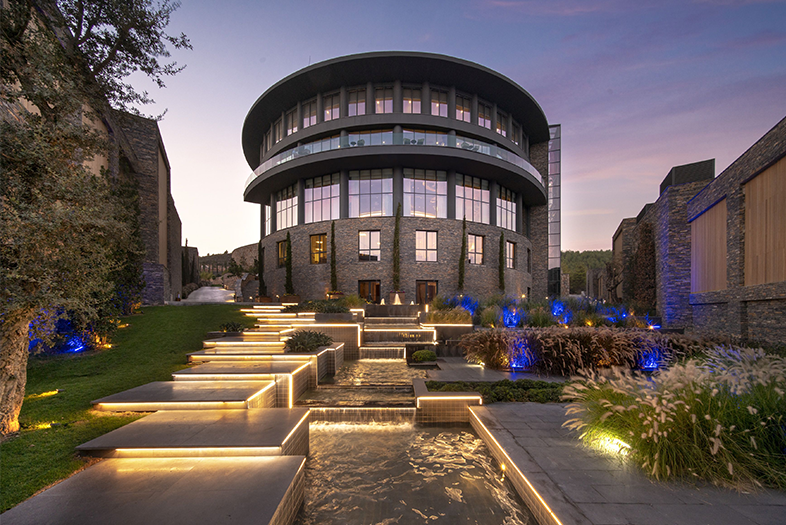 While relaxing at Lujo, there will be no need for you to go anywhere in search of a good restaurant. All the best restaurants in Turkey are right here at Lujo, including 9 a la carte restaurants. Some of them are:
El Gaucho Steakhouse where marbled beef from Argentina is served
Turkish restaurant Asma
Quinoa where you can enjoy International and Mexican food
Alarga, a terrace restaurant by the beach with seafood only
OPA is the place where you can taste Mediterranean cuisine dishes
Sorisso represents Italian cuisine
Shibori and Teppanyaki are both Asian cuisine-oriented (Shibori's sushi and sashimi are at their best which is unusual for Turkey)
Besides, Lujo has its own candy store and over a dozen bars. The Pablo Escobar bar stands out among them because here the bartenders make exclusive and personalized cocktails for customers and then teach you how to do them yourselves.
4. The Clubs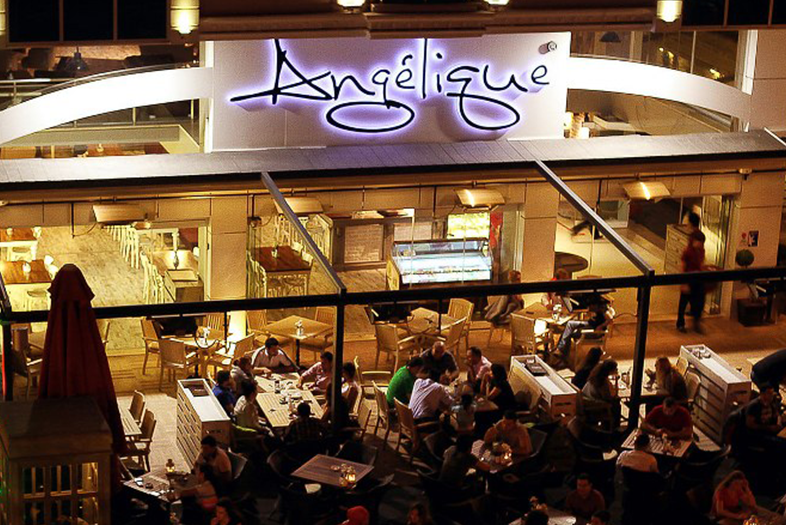 Some call Bodrum a Turkish Monte Carlo. All the fun begins at night and happens in Top 3 Bodrum nightclubs.
The first is the Halikarnas one. It's one of the world's largest discos. A place that can accommodate up to five thousand visitors, amazes with its design, size, and Oriental style decoration. Halikarnas hosts foam and beer parties as well as fascinating shows.
Anjelique Club is a popular elite nightclub. It can house about 600 people and inside is divided into VIP lounges for 6, 8, 20, and 40 people where you can have fun in a close-knit group up until morning. The lounges cost starts at $3,000. The club is also famous for DJs that play there and for the epic and unforgettable laser shows.
Catamaran club is a huge ship that accommodates up to 2,500 people. Its main deck is made of solid glass through which one can see the seabed in the smallest details. It is possible because the water is exceptionally clear and the seabed is skillfully illuminated by powerful spotlights. Dancing is happening right in the open sea. Having gathered guests aboard, Catamaran goes out to the sea and sails around the bay.
5. Architecture and Sights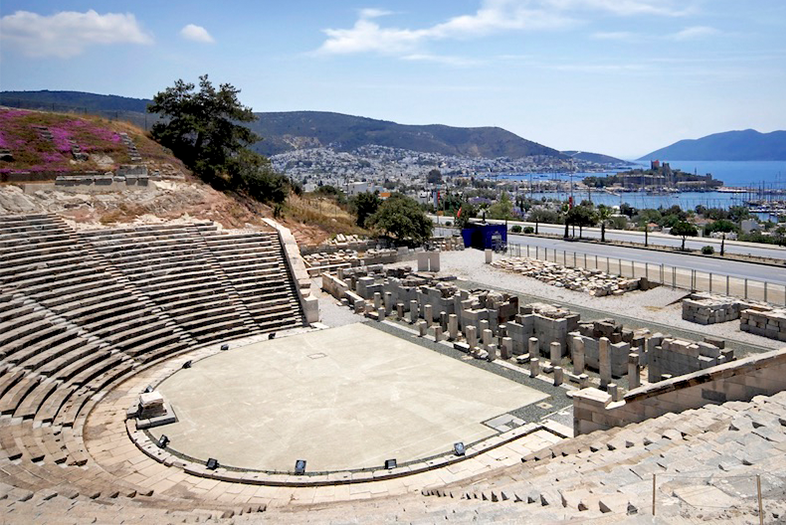 Since Bodrum is close to Greece, it may seem like you're visiting Santorini. As for the sights, Bodrum's most recognizable feature is windmills. Unfortunately, though, there's almost nothing left from them after the earthquake. Nobody's going to restore them; therefore, excursions are a waste of time. If you wish, you can explore the whole city by yourself, it won't take long, half a day at most. Bodrum is a place exclusively for relaxation and merry-making. If you're a museum and various excursions lover, you've picked the wrong place.