In a blog post published on Monday, Twitter announced that it will add new labels and warning messages to tweets and content that contain misinformation related to the novel coronavirus. This comes in an effort to "limit the spread of potentially harmful and misleading content."
---
Tweets with "disputed or misleading information" will not be removed from the platform. Instead, these messages and labels will provide users with additional context or information on some of the Tweets that may have potentially misleading information about COVID-19.
The new labels with link users to either a special Twitter page or external trusted sources with more details on the topic.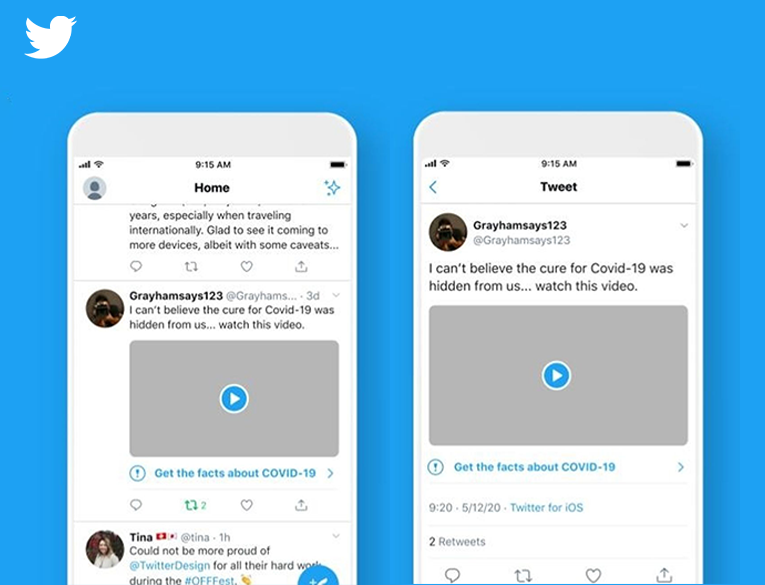 "Moving forward, we may use these labels and warning messages to provide additional explanations or clarifications in situations where the risks of harm associated with a Tweet are less severe but where people may still be confused or misled by the content," reads Twitter blog post.
If the information presented in the tweet can seriously harm someone, Twitter may add warning messages to it to "say the tweet conflicts with guidance from public health experts before a user views it." These warning messages will cover the tweet itself, and to see it, users will need to click on the tweet.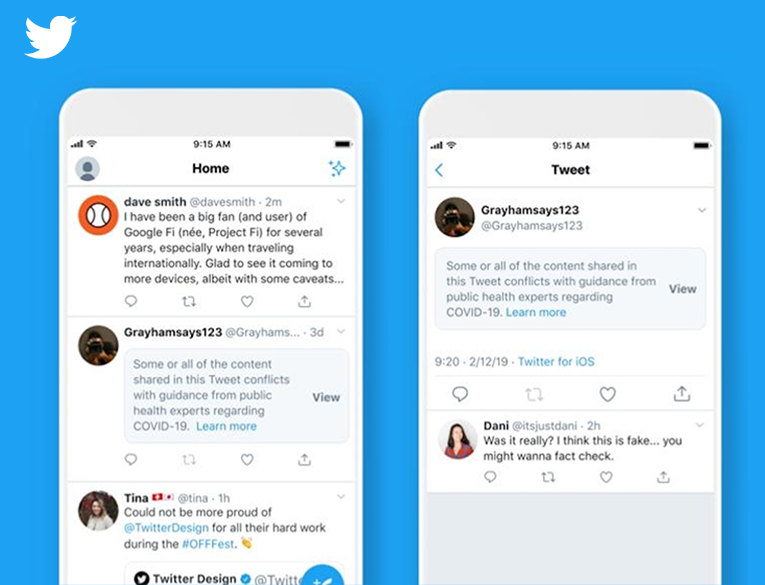 Back in March, Twitter already stated that it would remove tweets related to coronavirus that could "directly pose a risk to people's health or well-being."
These rules will apply to tweets written by all users, including world leaders, as Yoel Roth, Head of Site Integrity, wrote in a tweet:
According to the blog post, misleading information can be divided into three groups:
Misleading information – statements or assertions that have been confirmed to be false or misleading by subject-matter experts, such as public health authorities.
Disputed claims – statements or assertions in which the accuracy, truthfulness, or credibility of the claim is contested or unknown.
Unverified claims – information (which could be true or false) that is unconfirmed at the time it is shared.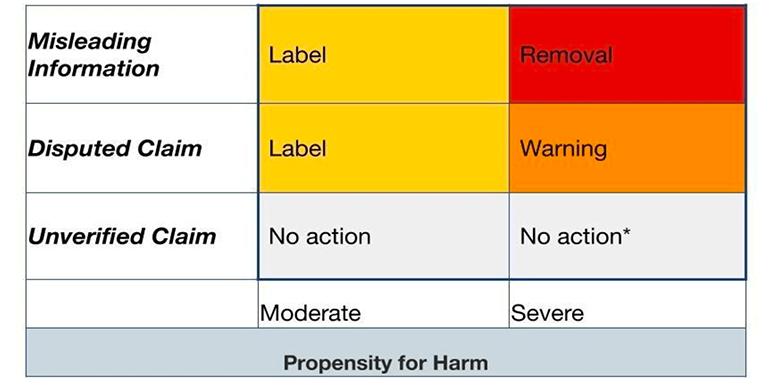 ---
Earlier this year, Twitter introduced labels for tweets containing synthetic or manipulated media, so the new labels will look quite similar and will even be applied to tweets that were sent before.