Facebook decided to update the logo of its Messenger application, and at the same time, added several new features to the app.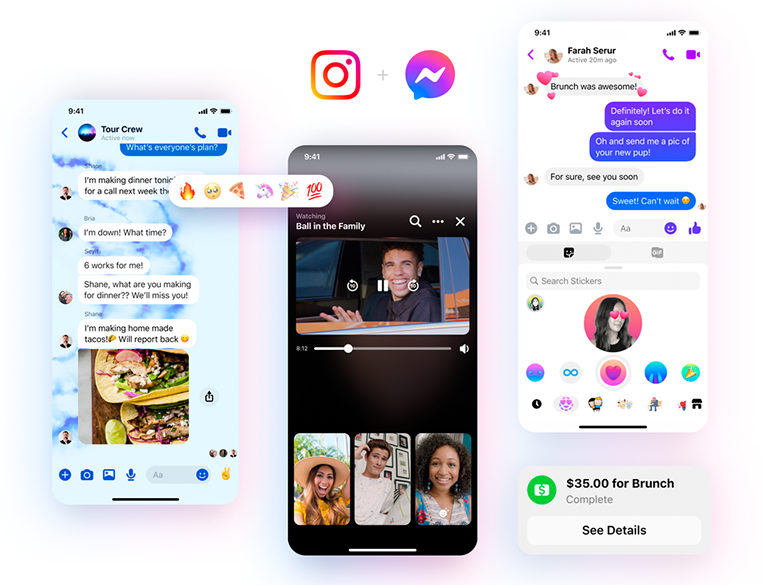 The visual update is intended to "mark continued evolution from a simple way to message your Facebook friends, to a place to hang out with your favorite people, on your favorite apps and devices," Stan Chudnovsky, VP of Messenger, wrote in a blog post. The updated icon now uses a gradient from blue to pink instead of solid blue, which is similar in style to the Instagram icon.

"The future of messaging is now: Our new logo reflects a shift to the future of messaging, a more dynamic, fun, and integrated way to stay connected to the people you're close to. We hope you like it as much as we do," reads the company's blog post.
As for the new features, the application introduces new themes for chatting with more customization options. Selfie stickers will allow users to add icons to their images. In addition, a vanish mode is added, which removes chats.
Facebook has also recently introduced cross-app messaging experience on Instagram and Facebook. This update is currently available in a limited number of countries, but the company promises to expand its geographic coverage in the coming months.