Instagram shoppers in the United States will now be able to place orders right through DMs, the company announced in its blog. Instagram users can also ask sellers follow-up questions about their products and track their orders in the same chat threads where sellers can confirm purchases, create payment requests, and collect payment.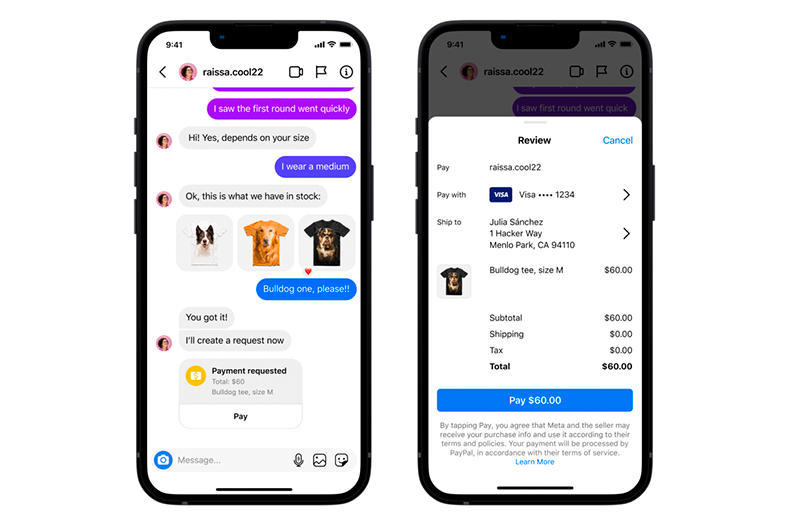 The new feature furthers the push of Meta, Instagram's parent company, to expand its e-commerce offerings. Instagram has become a popular and convenient shopping destination over the past few years, with many small businesses relying heavily on the app to increase their brand's awareness and sales and execute their marketing strategies.

The social media platform has made shopping a central part of the users' interaction with the app, from the introduction of the Shop tab to product tagging features. Since many small businesses on Instagram already answer questions about products, arrange payments, and offer customer support via DMs, the new feature will help users find and buy products they like in an even easier and more seamless way.

Payments in chats will be available to qualified accounts that have set up a business account on Instagram. To use the feature, you simply need to send a direct message to a qualified small business you would like to buy products from.
When businesses are ready to set up a digital storefront, they can use Shops on Facebook and Instagram.