The COVID-19 coronavirus pandemic makes people freak out and buy up various and sometimes unexpected products available in stores, affecting the global supply chain and resulting in empty shelves and even more panic. If you have recently been to a store, you may have noticed people stockpiling on things like sanitizers and, for some reason, toilet paper. Some people are panic buying it, while others are left with almost nothing and therefore worry about whether they will have enough of toilet paper during the quarantine.
---
To show people how long their supply of rolls will last, two men from the UK, Ben Sassoon and Sam Harris, created an online toilet paper calculator that describes itself as "the simple calculator for how much toilet paper you need to survive the pandemic."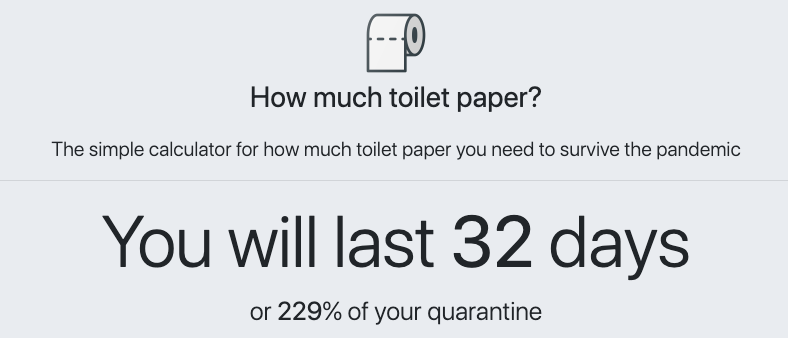 The website works quite simply. All you need to do is to indicate the amount of toilet paper rolls you have at this point, as well as the number of toilet visits you expect to make per day. In a matter of seconds, the calculator spits out a number of days your toilet paper supply is enough for to survive in the COVID-19 quarantine.
Users who want to get more specific can also choose advanced settings like an average number of wipes per trip, sheets per wipe, sheets on roll, people in household, and even the amount of days expected in the quarantine.
The site also delivers an important thought, "Not everyone is able to get to a store and stock up on toilet roll. Don't be selfish."
Sassoon says that they put the site together very quickly: "We went from idea to deployment in less than three hours. The site has definitely gone through a lot of changes since the first version, but it just proves the power of the internet. You can go from idea to viral in hours or even minutes."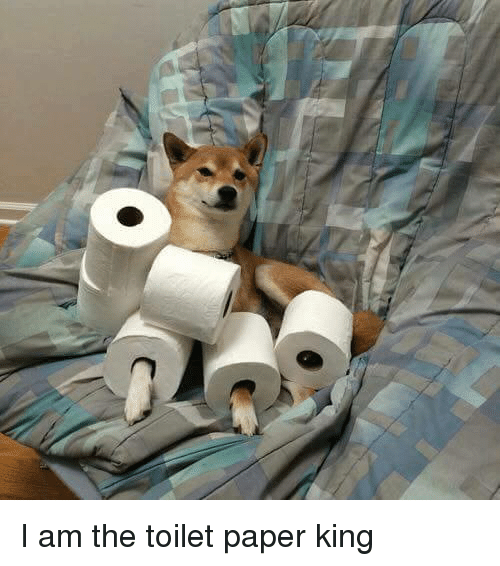 The online calculator has already been used by over 2 million people. It is also mentioned that the average user has 500% more toilet paper than they really need. "We are hoping that people will use the site and see they don't need to go out and empty the shelves," said Sassoon and Harris.