Every week, our editorial team dugs up the funniest and the most ridiculous bits of news and prepares a compilation of life stories and situations, chucklesome videos, amusing texts, memes, and a variety of jokes and wisecracks to make you grin from ear to ear. Reading our selection of Weekly Fun stuff without a doubt equals having a whale of a time.
---
Some popular memes are over 10 years old now. How do the heroes of these memes live now?
We wanted to know exactly how people and animals' lives from viral Internet memes have changed: did this affect their popularity, did they want to benefit from their short-term popularity, or did they just decide to live their own lives?
1. Grumpy Cat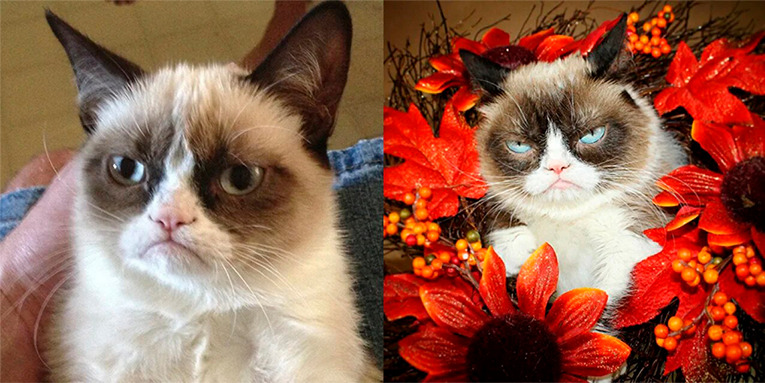 In fact, the cat's name was Tardar Sauce. She became famous after a photo of her was published on Reddit in 2012. Since then, the entire Internet has known her under the name Grumpy Cat. Unfortunately, in May 2019, she died as a result of complications from the disease.
2. Doge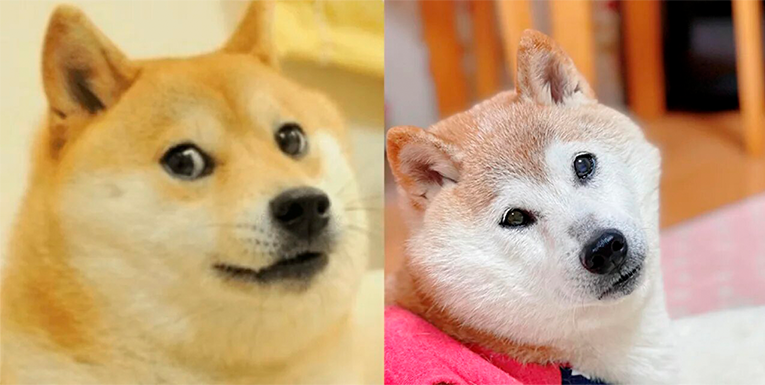 The meme became famous in 2013, when the owner of the Shiba Inu named Kabosu posted a photo of the dog on a personal blog. Now the dog is already 15 years old, and she has her own Instagram account, huge popularity, and even Dogecoin – a cryptocurrency founded in her honor.
3. Success Kid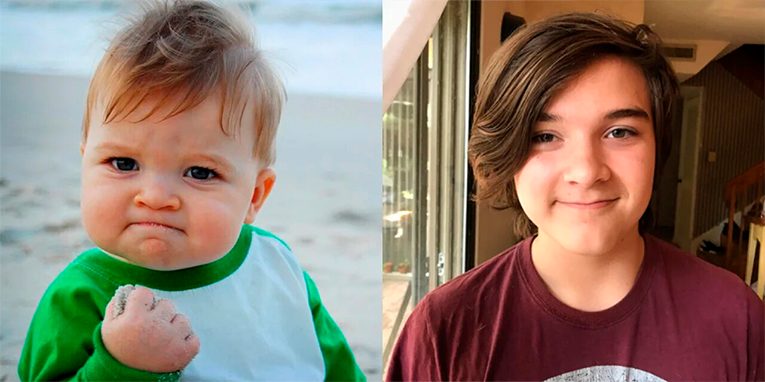 Sam Griner became famous in 2007 when his mother posted a photo of him on the Internet. In the photo, Sam is trying to eat sand. The photo first went viral with the caption "I Hate Sandcastles." The boy had allegedly just destroyed the sand creation of another child. In fact, this is not true – the boy was very fond of building sandcastles. When the meme went viral, the photo was used in various advertisements ranging from a clothing store to the Xbox screensaver.
4. Disaster Girl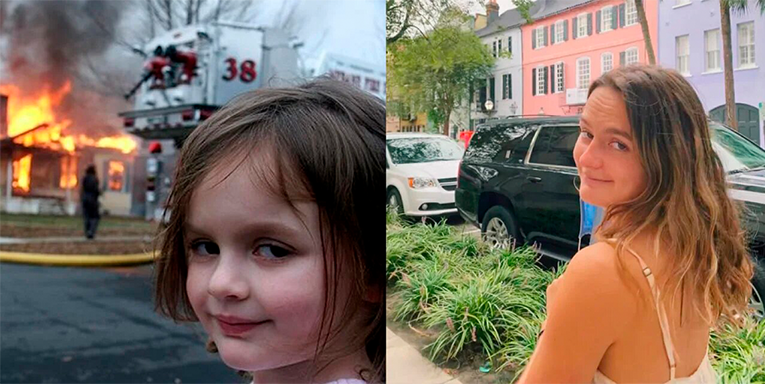 The girl who smiles while the house is burning in the background is not just a meme – the original photo won photo contests and was published in magazines dedicated to photography. It was taken by Zoe Roth's father named Dave – he just photographed what was happening, and then suddenly asked his daughter to smile.
Zoe also said that she would be glad if the meme helped her pay for her education, but in general, such popularity did not greatly affect her life.
5. Side-Eyeing Chloe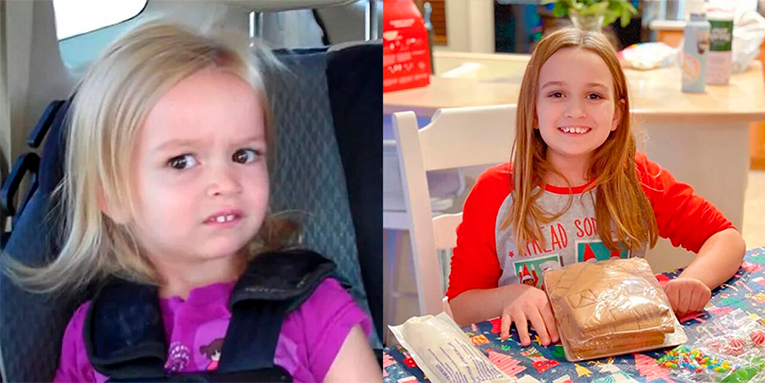 A still from the video with a girl named Chloe became popular in 2013 immediately after the video was published. In the video, mom informs her daughters – Chloe and Lily – that they are not going to school, but to Disneyland. And while Lily was happy, Chloe didn't seem to believe her mother very much.
Now the girl has her own Instagram with almost 600 thousand followers.
6. Blinking White Guy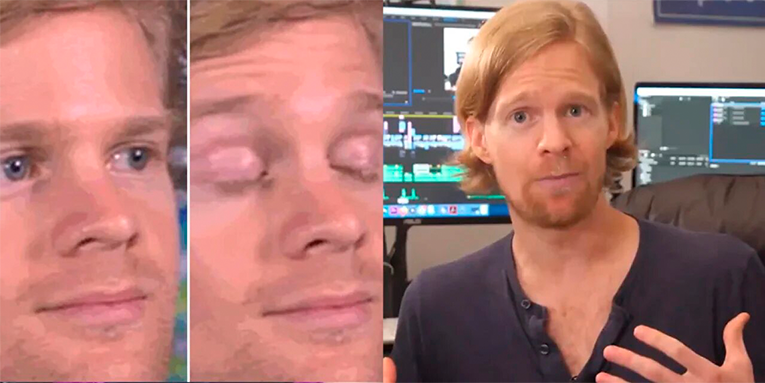 Drew Scanlon definitely knows a lot about memes because he once worked for the Giant Bomb video game site. Every Friday, the workers got together to play and relax – it was on one of these Fridays that the meme was born.
7. Harold Hiding the Pain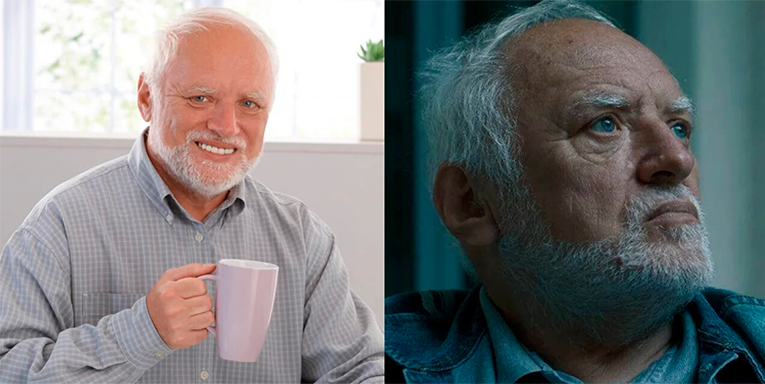 Electrical engineer András Arató would hardly have known about the existence of memes in general, but he eventually became one of the most recognizable meme heroes in real life.
András worked as a model for stock photos, and one of the photo sessions turned out to be too meme-like because it made the man famous, who received the nickname Harold Hiding the Pain because of the specific facial expression he had throughout almost the entire photo session.
8. Roll Safe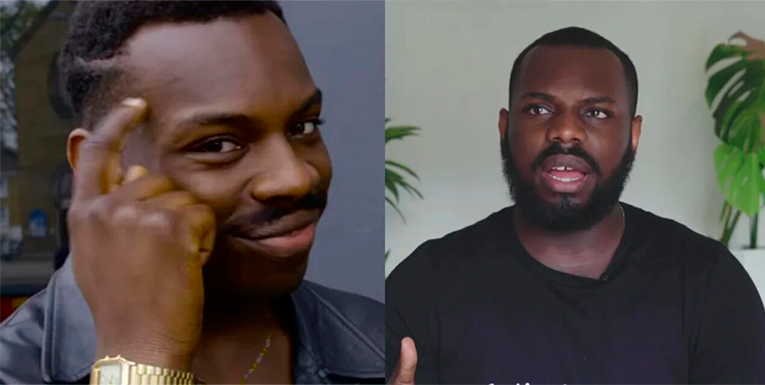 The users took the meme still from the Hood Documentary TV series, where actor Kayode Ovumi plays a guy nicknamed Roll Safe. At this moment, the guy was saying that he liked a woman because "she's got good brains." This is exactly what Roll Safe points at with his finger. The picture settled on the Internet as an illustration of clever life hacks and solutions (often in an ironic way).
9. Confused Nick Young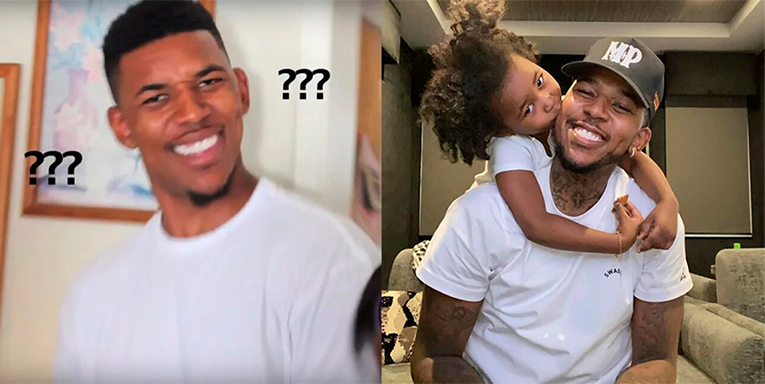 This gif-meme is often used in Facebook comments to express extreme confusion or surprise.
The meme's main character is NBA basketball player Nick Young and a screenshot from the episode of the YouTube web series Thru The Lens. In this episode, Nick is "surprised" when his mom says he was a clown as a kid.
10. First World Problems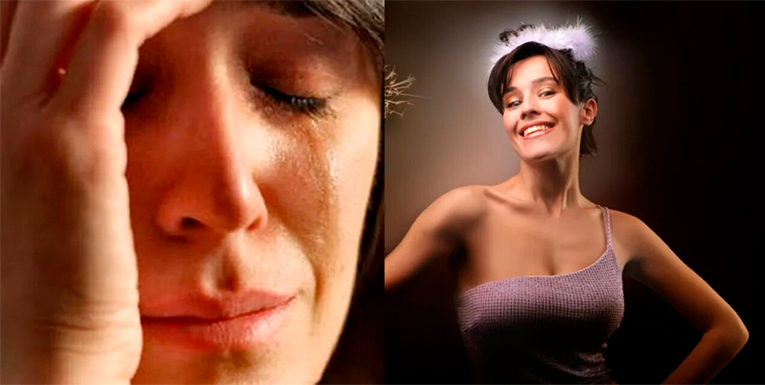 A meme that pokes fun at the "problems" of people living in first world countries – the coffee maker is out of coffee, bad haircut, slow Internet, and AirPods falling out. The main character of the meme was the Italian actress Silvia Bottini.
11. Sweating Jordan Peele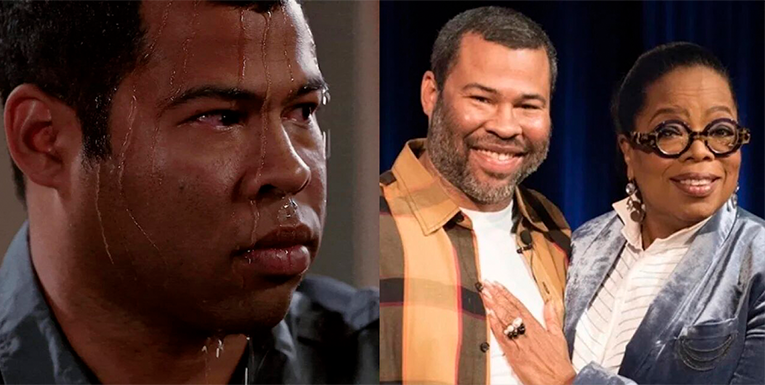 The meme became popular before Jordan Peele became an actor and a director who makes good and unusual horror movies (Get Out, Us). The famous gif was cut from the third season of the Key & Peele series when Peele's character broke a sweat during an argument with his girlfriend about his Internet habits.