Roberto Escobar decided to draw attention to himself once again. The brother of the famous drug dealer sued Apple, demanding compensation of 2.6 billion dollars.
The lawsuit says that Roberto Escobar bought an iPhone X in April 2018 after an Apple employee assured him that the iPhone was the safest smartphone on the market. Some attacker was allegedly able to obtain Escobar's data, including information about his place of residence due to the security problems of the iPhone. Immediately after that, Roberto began receiving threats, so he was forced to move and spend a huge amount of money to ensure his family's safety.
Pablo's brother estimated all these troubles, as well as moral damage, at 2.6 billion dollars. The scandalous smartphone maker emphasizes that during his investigation, he discovered that a vulnerability in the FaceTime service led to his iPhone being hacked.
In addition to all these statements, Roberto announced the launch of a limited-edition iPhone 11 Pro with a memory capacity of 256 GB in a gold-plated case. The cost of one such device is $499. Roberto said that he would fight with Apple by selling their smartphones at a lower price.
Escobar has acquired a symbolic and pretentious domain name www.ripapple.com, which redirects users to the Escobar Inc store, where you can buy the novelty.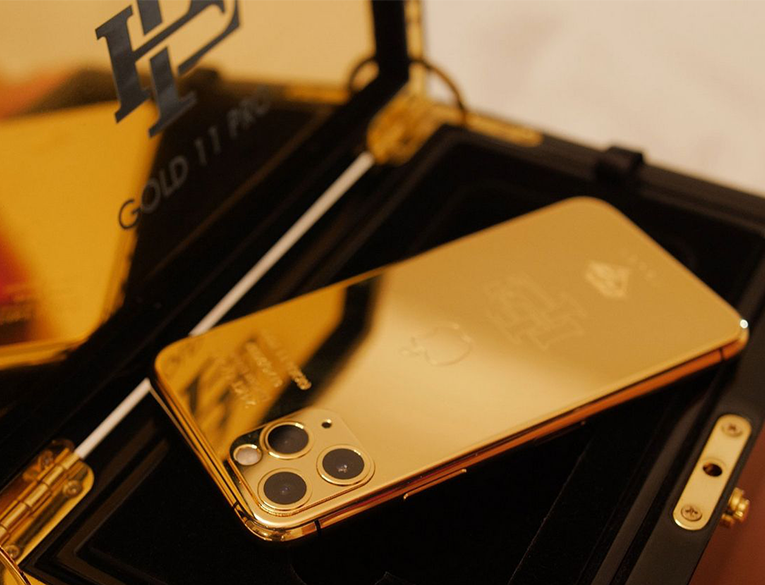 Judging by the story with other folding smartphones, Escobar Fold 1 and Escobar Fold 2, we certainly do not recommend you buying anything.

Roberto Escobar is known as an unscrupulous entrepreneur who sells used phones. Signs of wear are masked by the company's sticker. In the case of Roberto's previous offer, some smartphones were never delivered to those who paid for the order.