Samsung continues to encourage iPhone owners to switch to their own Galaxy smartphones. As part of a new initiative, the South Korean giant launched a special website, iTest, which allows you to try out the Android interface with the One UI software overlay on iOS devices. The site was apparently developed by Samsung's New Zealand division.
To use iTest, you need to scan the QR code with your smartphone or go to the site directly from your iPhone. When visiting the iTest website, the user will be prompted to add a web app to the iPhone home screen. After that, you can launch it like any other application and test the proprietary Samsung One UI interface.

According to the company, it wants to allow users of Apple devices to experience the Galaxy smartphone interface capabilities and demonstrate that there is nothing wrong with switching to another platform.
The capabilities of the emulator are limited, but this is a reasonably creative marketing trick anyway. The web app reproduces the Android experience with the One UI pretty well, although with a number of limitations. However, users can explore the Galaxy Store, use the Samsung Camera app, and test a range of other software features.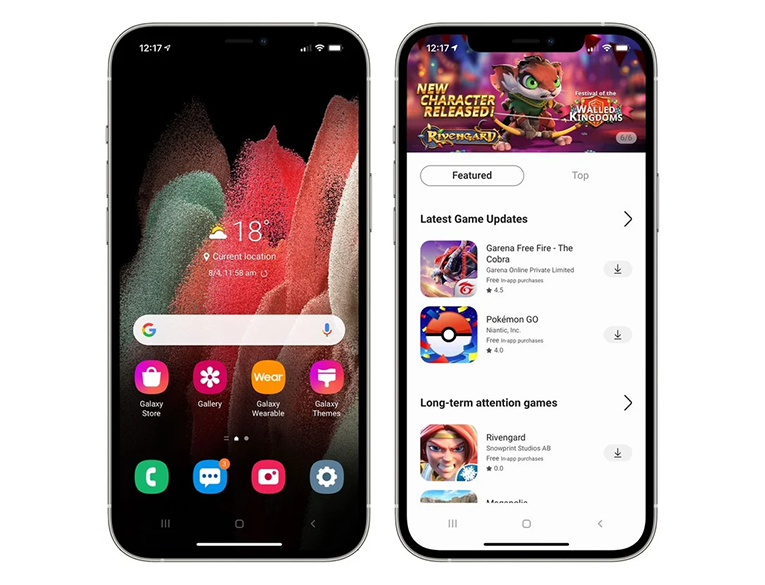 Once you launch the camera app, a video featuring Logan Dodds plays automatically, with him describing the features of the Samsung camera app. Other programs work similarly – they simply advertise themselves.

In addition, Samsung uses the app to promote its products, such as the Galaxy Buds Pro and Live headphones and the Galaxy Watch 3.
It should be noted that if you go to the site from your Android smartphone, the message "You're on Android already" appears. If you open the site using a browser on your desktop PC, a QR code will appear for scanning using your iPhone.
In general, this site is yet another Samsung attempt to lure iPhone users into using its Galaxy smartphones. For many years, Samsung smartphones have been able to quickly transfer data from the iPhone, both by cable and wirelessly.

Samsung's iTest comes after Apple announced in January that the launch of the iPhone 12 series has led to an increase in users switching from Android to iOS. So now Samsung is striking back.
It is noted that Samsung currently advertises iTest only in New Zealand, although the application is available worldwide. It won't be surprising if Samsung makes it part of a global marketing campaign soon.