In its official blog, CD Projekt RED made an important announcement regarding its upcoming game Cyberpunk 2077. On October 7, CD Projekt RED pledged that Cyberpunk 2077 would no longer be delayed. But the developers decided to postpone the release of one of the most anticipated action RPG to December 10, 2020. As the main reason, the company identified the difficulties in preparing nine versions of the project at once, for PCs, consoles of the current and next generations, and the streaming platform Google Stadia.
"We need to make sure everything works well, and every version runs smoothly. We're aware it might seem unrealistic when someone says 21 days can make any difference in such a massive and complex game, but they really do," the company said in a tweet.
The company clarified that the main difficulty was the fact that several versions of the game were planned. It is indicated that the studio will test it on nine platforms, including the next-generation consoles PlayStation 5 and Xbox Series X.
It is not the first postponement of the Cyberpunk 2077 release date. The game was originally slated for release in April 2020. However, CD Projekt RED postponed it until September 2020 and then until November 2020.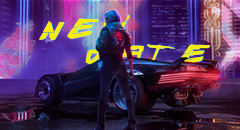 After this announcement, some gamers started to send threatening messages to the creators of Cyberpunk 2077.