The Discord app has introduced a new Stage Channels feature that allows users to chat live in a virtual room, similar to what Clubhouse users can do. The company already had voice chats where everyone could speak freely, but with Stages, the discussions will be more organized.
Unlike regular Discord voice chats, Stage Channels will be more organized because it will be easier to understand who is leading the room and who is waiting in line to speak, the company says. The channels will be suitable for hosting conversations, interviews, book clubs, and karaoke parties.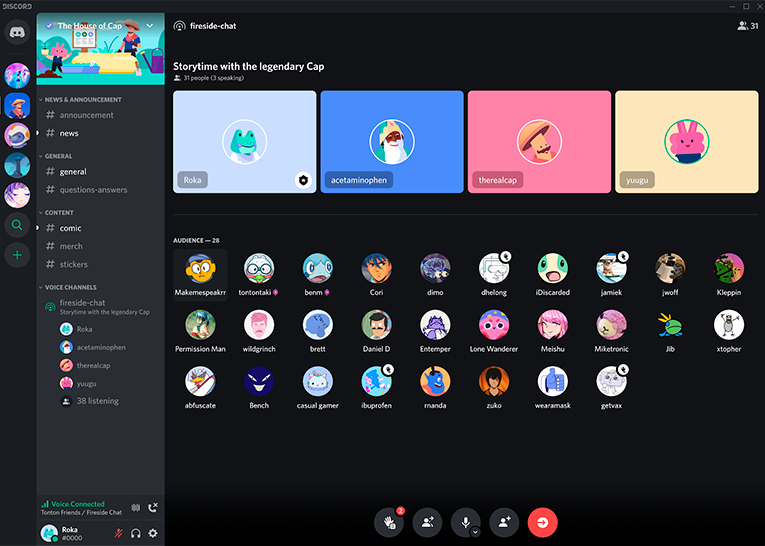 "Stage channels are a new type of channel available for Community servers that allow you to share a focused conversation with select individuals to an audience of listeners. Now it's easier to understand who's the focus of the conversation and who's waiting for their turn to speak," reads the company's blog post.
At any stage of the discussion, moderators can control those who wish to speak and turn on or off the sound for a particular user. As on Clubhouse, you can raise your hand so that the moderator sees that the user wants to speak.

Stage Channels can only be created by large Community servers. To do this, moderators need to enable the "Community" feature in the "Server Settings." Audio rooms will only be available to members of these communities.
The Stage Channels feature is available on all platforms where Discord itself is available, including Windows, macOS, Linux, iOS, and Android. This makes Discord the first application to offer audio chats on almost all platforms.
Clubhouse is still only available on iOS, but an Android version is in development. The Twitter Spaces feature works on iOS and Android, but only a few users have the ability to create audio rooms. Telegram, LinkedIn, Facebook, and others are currently working on a live audio feature as well.