The coronavirus pandemic made many people move from noisy but such fun open space offices to their home offices on the couch. There are a lot of life hacks for unprepared white-collar workers on social networks, like how to make a desk out of an ironing board or a kitchen counter. One way or another, you are most productive when working at your desk, sitting in a comfortable chair with good lighting.
Some analytics predict that after the pandemic is over, many employers will abandon full-fledged offices. We advise far-sighted workers to think about how to establish their home workspace starting now. And to make your thinking easier, we have prepared a checklist of things necessary for an excellent home office.
---
Furniture
Nobody can forbid you to work in the kitchen – it's your constitutional right. But the proximity of the fridge will play a cruel trick on you, take our word for it. Some of the other enemies that await you are a not-so-comfortable chair that makes you feel like your juicy bum is turning into SpongeBob's buttocks, and the wrong head tilt that is fraught with back pain.
Besides, by working in the kitchen, you voluntarily put yourself in the Groundhog Day: work/cooking/work/cooking/sleep and repeat. It's much more reasonable to take a small space in the living room or bedroom for your home office. Buy the smallest office chair and a comfortable chair as well (your shoulders and neck will say 'thank you'). Ideally, the desk should be placed by the window to ger maximum daylight. Even better, put it by one of the walls, so you won't get distracted by a sofa that will temp you into lying down for at least half an hour.
IKEA offers some convenient and affordable options: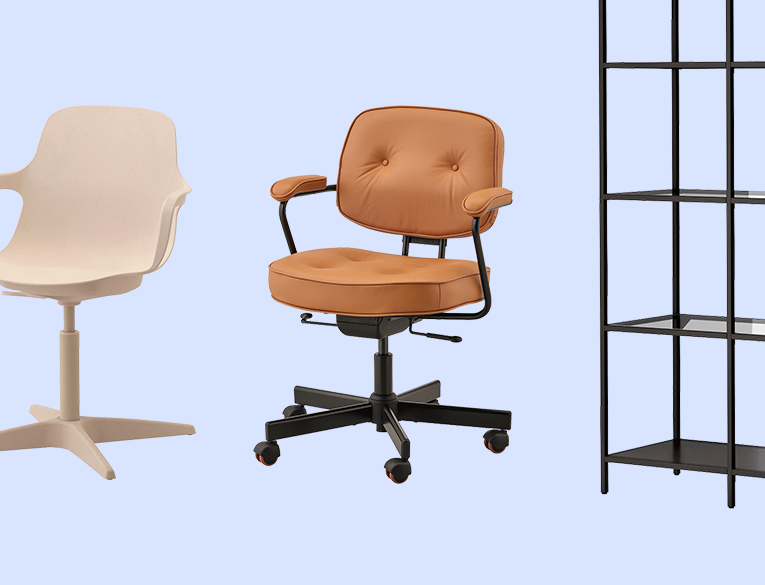 Comfort
The three crucial details that help you feel better during a working day are: sitting correctly at your desk, a comfortable stand, and adequate lighting. Your position at the table can be adjusted using a footrest (the right solution would be to pick one with additional massager) and a laptop stand. The laptop stand is important, especially if you used to work with a large desktop computer at the office, and now are limited to a diagonal of 13-15 inches. It is important to remember that the distance from the monitor to your eyes should be at least 50 centimeters, and changing the height and tilt of the screen will reduce the load in the neck and shoulders area.
Here are some of the possible picks: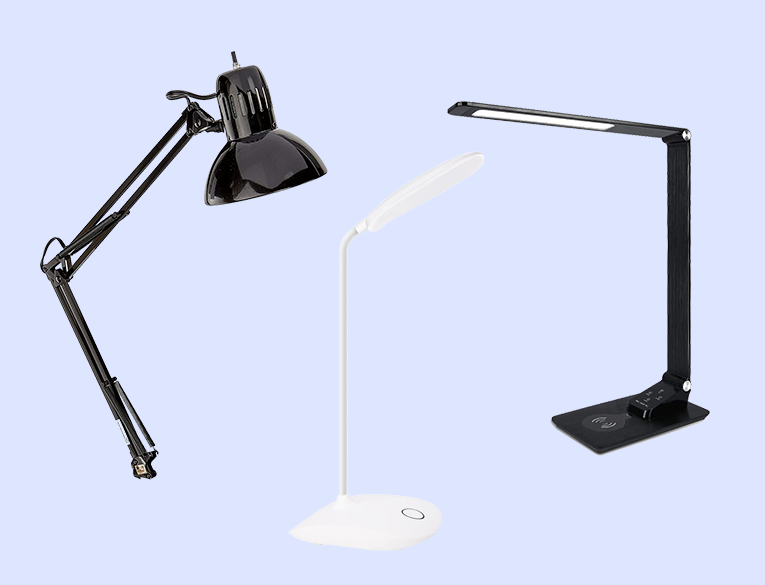 Workspace organization
Even if your workplace in the office was the embodiment of minimalist ideas, small items like a pencil case or a document organizer would come in handy. A board with stickers where you can write tasks for the day will help you get ready for work. After all, reminding yourself to take care of your water balance or marking the time of meetings with your colleagues will never hurt.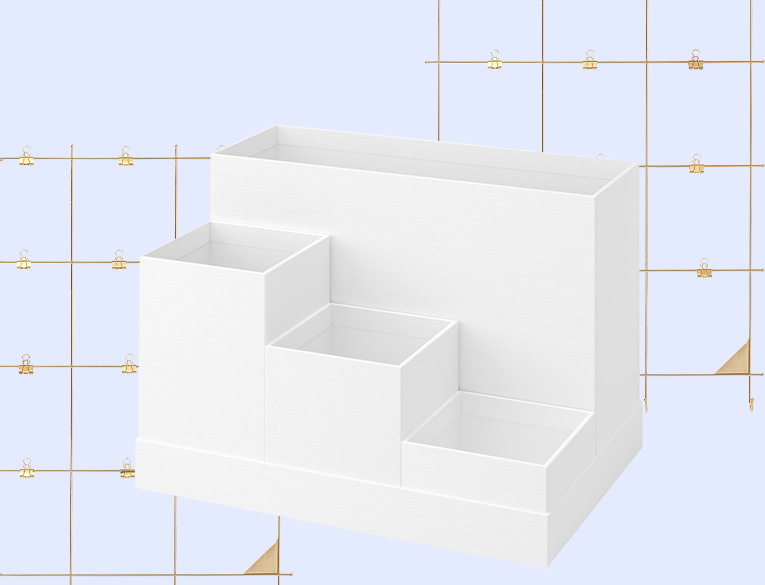 Stationery
In the old days, you could find a bunch of office supplies right in the office. During self-isolation, you will have to take care of the most necessary stuff on your own. There are advantages as well, for example, you can choose the most ridiculous pen, stock up with coloring markers, and start a diary with a silly cat image. Things that might have seemed frivolous in the office may well cheer you up at home.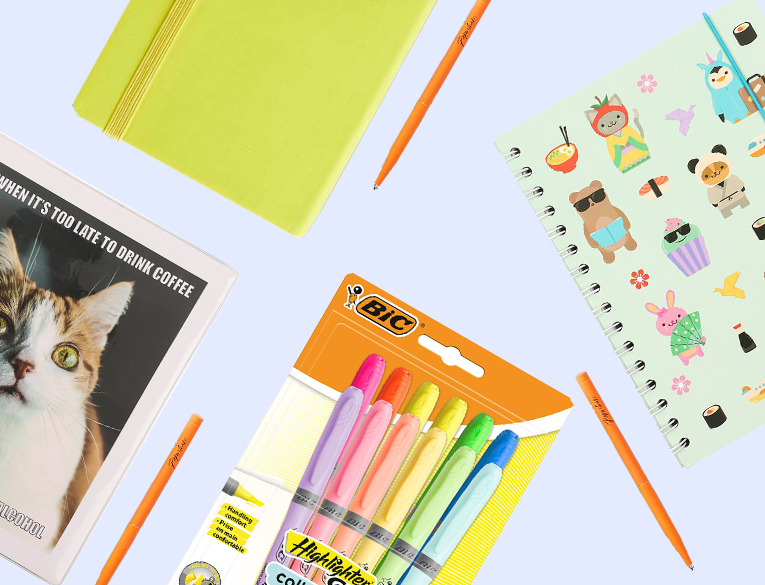 The little things
Your home office should not be a "faceless" space with smooth surfaces. It is supposed to create a feeling of comfort at home, that is why it's a home office. Put small indoor plants or a bouquet of dried flowers on the table, put a scented candle, and a couple of your favorite photographs as well (maybe the ones with your workmates, too).
Do not forget about your water balance – a water cooler used to save you in the office, and a bottle of water at arm's length will do the same at home. And regularly do small warm-ups, air the room, caress your cat/dog/relatives and apply hand cream. All this is super necessary for productive work. It is important to switch to small but pleasant things. Anyway, you know it, too.