On June 22, Apple finally held its all-online Worldwide Developers Conference (WWDC), where the tech giant announced a lot of new and exciting features and versions of its operating system for products including iPad, Apple Watch, Mac, and iPhone, as well as conducted developer sessions, revealed capabilities and design features across Apple platforms, and streamed conversations with Apple executives.
In this article, we are going to take a closer look at what to expect from the new iPadOS 14, specially designed for iPad, and watchOS 7 for Apple Watch.
---
iPadOS 14: new Siri UIs, Universal Search, enhanced handwriting feature, and come compact apps design
The new iPasOS brings new features and designs, which is more compact and thus allows users to focus on the main task.
"With iPadOS 14, we're excited to build on the distinct experience of iPad and deliver new capabilities that help customers boost productivity, be more creative, and have more fun," said Craig Federighi, Apple's senior vice president of Software Engineering.
Here are the key iPadOS features: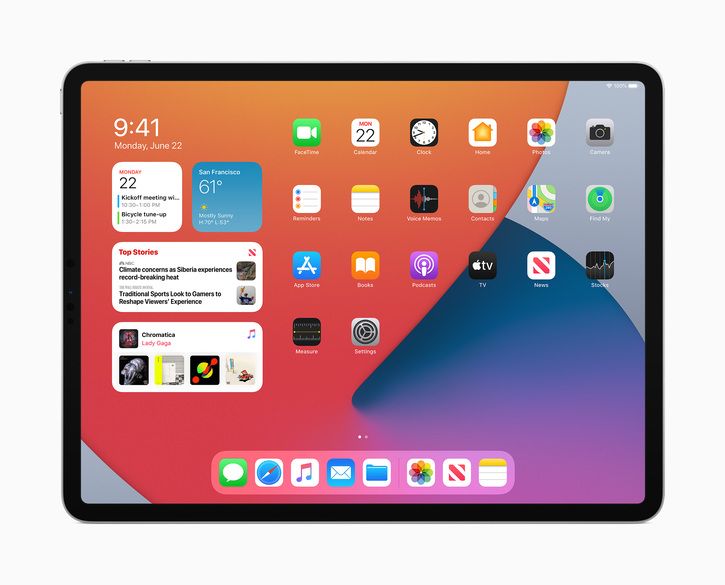 A more compact design of phone calls and Siri interactions that now look like lightweight banners and appear smaller. For instance, the Siri voice assistant is now indicated at the bottom of the screen when activated.
Search has been completely rebuilt, so now you can start searching practically from anywhere, without leaving an app you are using. Web searches, in turn, deliver more relevant information.
Redesigned sidebars in several apps (Notes, Files, Calendar, Photos) make app navigation easier as everything is now in a single place on the left of the screen.
Bringing Scribble to iPad with Apple Pencil allows users to have any written text automatically converted to typed one, and everything is kept secure and private. Machine Learning detects handwriting, so users can select, cut, and paste text anywhere. Data detectors can also detect numbers, dates, and addresses. Currently, support for Traditional and Simplified Chinese, English, and mixed Chinese and English is available.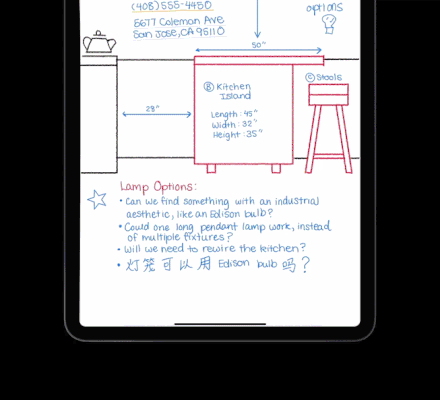 Augmented reality is now even more realistic with ARKit 4 that delivers a brand-new Depth API, making it possible to access more precise depth data captured by LiDAR Scanner.
Privacy features have been enhanced as well. In particular, apps will now require user permission before tracking.
Widgets have been redesigned, and users can select a Smart Stack of widgets to easily access any information they need in an instant.
An early version of iPadOS 14 for developers is already available to members of the Apple Developer Program. The primary beta version will be available to iPadOS users next month.

---
watchOS 7: health and fitness features, personalization, sleep tracking, and automatic handwashing detection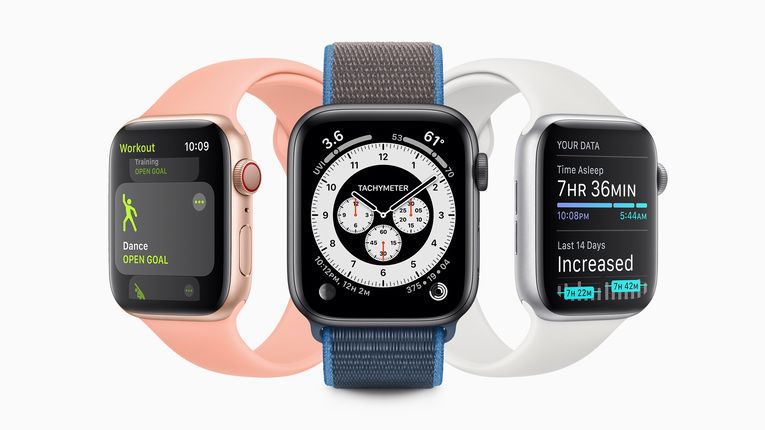 The new watchOS 7 comes with improved health and fitness features along with better customization tools.
Here's a set of main features that the new OS will offer:
The updated OS offers new ways to discover Watch Faces to suit any lifestyle or activity. Customizable and personalized faces can be shared through Mail or Messages.
The sleep tracking feature will provide useful tools to help users get as much sleep as they need, go to bed on time, and even more. For instance, in the morning, Apple Watch users will be able to get a visualization of one's night-time sleep.
The handwashing detection is a feature that arrives just in time as the world is living in times of a pandemic. As we know, washing hands for at least 20 seconds can help prevent the spread of viruses. That is why Apple Watch now can detect handwashing motions and sounds and initiate a countdown timer.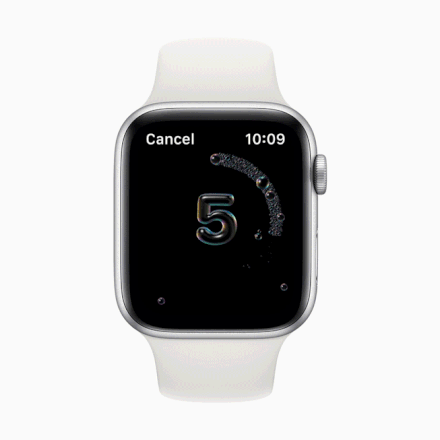 With watchOS 7, new workout types will be available, including Core Training, Fictional Strength Training, and Cooldown. The redesigned Activity app (now Fitness) allows you to see Workouts, Activity, Awards, and Activity Trends on one tab.
Once you've reached 100% of the safe weekly listening amount, Apple Watch will send you notifications. This amount is based on the data and recommendations provided by the WHO.
Siri can now be used to translate languages right from your wrist.

The update is already available for download for developers. The public beta version will be released in July, and its official release is scheduled for fall. The following devices will support the update: Apple Watch Series 3, Apple Watch Series 4, and Apple Watch Series 5, when used with iPhone 6s or later.